Follow us on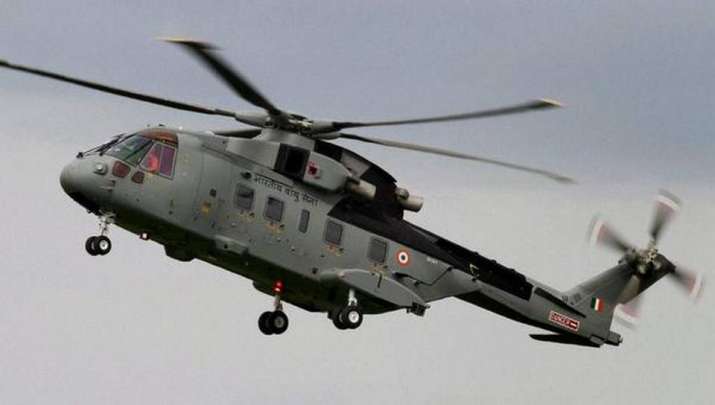 Christian Michel James, a British national and a middleman, on Tuesday was extradited to India, a development that comes as a boost to Indian agencies investigating the Rs 3,600 crore AgustaWestland VVIP chopper deal case.
The Central Bureau of Investigation (CBI) took him under his custody as soon as he arrived at the Indira Gandhi International Airport around 11 p.m. in a special aircraft. James, 57, was accompanied by some CBI, Research and Analysis Wing (RAW) and Ministry of External Affairs officials. After the immigation procedure, he will be taken to the CBI headquarters at south Delhi's Lodhi Road area.
Here's all you need to know about AgustaWestland VVIP chopper deal case:
Into allegations of corruption and bribery involving senior officials and a helicopter manufacturer AgustaWestland, an Indian national parliamentary investigation began in early 2013.
The scandal has been referred to as the Chopper scam or Choppergate.
For the supply of 12 AgustaWestland AW101 helicopters, several Indian politicians and military officials have been accused of accepting bribes from AgustaWestland in order to win the Rs 36 billion Indian contract.
For the President of India and other important state officials, these helicopters are intended to perform VVIP duties. 
From the deal, Congress party leader Ahmed Patel received kickbacks, alleged Italian prosecutors. 
In the Italian court, a note presented, sent by middleman Christian Michel, asks Peter Hulett, an AgustaWestland employee, to target key advisors to Sonia Gandhi.
The Milan Court of Appeal, on 8 April 2016, convicted helicopter manufacturer AgustaWestland's executive Giuseppe Orsi to four years' imprisonment for paying a €30 million bribe to Indian Indian Air Force officials, politicians and bureaucrats.
The CBI, on 9 December 2016, arrested former Indian Air Force Chief S.P. Tyagi.
The third Court of Appeals of Milan, on January 8, 2018, acquitted the defendants on all charges.
(With inputs from IANS)