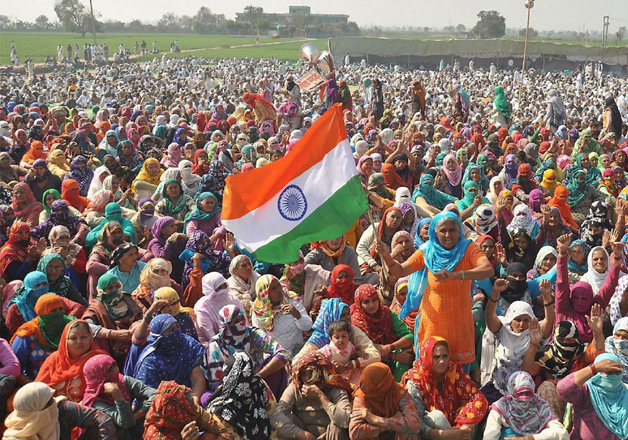 The Jat agitation in Haryana seeking reservation in education and government jobs among other demands entered its 20th day on Friday. 
The leaders of the community yesterday turned down a state government plea for holding fresh talks to discuss their demands. 
All-India Jat Aarakshan Sangharsh Samiti (AIJASS) president Yashpal Malik said that the community will decide its next course of action on Saturday.
The AIJASS has given a call to observe February 19 as 'Balidan Diwas' (sacrifice day) to mark the one year of violence during the Jat agitation last year.
Malik said that additional director general of police (ADGP) Mohammad Akil, who is part of a five-member panel of senior officers set up by the Khattar government to engage Jat leaders in talks, had made an appeal for talks.
Malik accused Khattar and his government of not taking the agitation seriously. He said that the Jats will continue to protest peacefully.
The Haryana government on Friday deputed senior IAS officers "to guide and support" Deputy Commissioners in eight districts in view of the ongoing Jat agitation.
Jat community members have been holding protests across Haryana since January 29 in support of their demands.
Their demands include reservation for Jats, jobs to the next of kin of those killed in violence in the Jat agitation last year, withdrawal of cases against them and action against officers who ordered action against the Jats.
Violence during the Jat agitation last year left 30 people dead and over 200 injured. Government and private property worth hundreds of crores was damaged during the violence in February 2016.