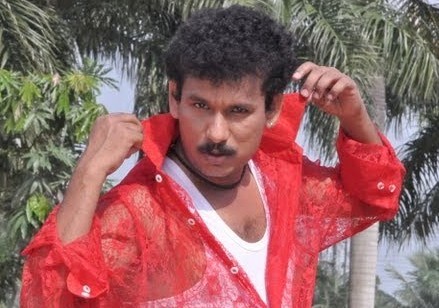 Mainstream Odia entertainer Tattwa Prakash Satpathy alias Papu Pompom was today assaulted by ink and had his face darkened by activists who were insulted by his allegedly dubious remarks on Lord Jagannath at a stage show.
The incident took place at Jharpada on Bhubaneswar-Cuttack Road when Papu was returning from a shoot.
The comedian, expelled from the state's ruling BJD after allegations of sexually harassing a minor girl cropped up against him, was targeted by activists of the self-styled Lulu Sena, police said.
With the ink on his face and body, Papu was seen begging for forgiveness by holding his ears inside his car.
During his performance at a stage show in Puri two days ago, the popular comedian had said that 'tulsi' leaves which street dogs dirty every day are used in the rituals of Lord Jagannath. He further went on to say that those who utter 'Jay Jagannath' are sinners, sources said.
As the audience objected to Papu's remarks, which they considered offensive anti-Lord Jagannath, who is the presiding deity of Odisha, the comedian had to apologise from the stage itself.
Papu has explained that he did not intend to hurt anyone's religious feelings and whatever he said was only for humor.
Meanwhile, Jagannath Sena, an outfit fighting for the protection of Jagannath culture, lodged a complaint yesterday at the Sea Beach police station in Puri demanding Papu's arrest.
The comedian was arrested in June for sexually harassing the minor girl after promising to give her a break in films. He was released from jail after High Court granted him conditional bail on August 10.
Papu had unsuccessfully contested the state assembly elections in 2014 on a BJD ticket.
(With inputs from PTI)