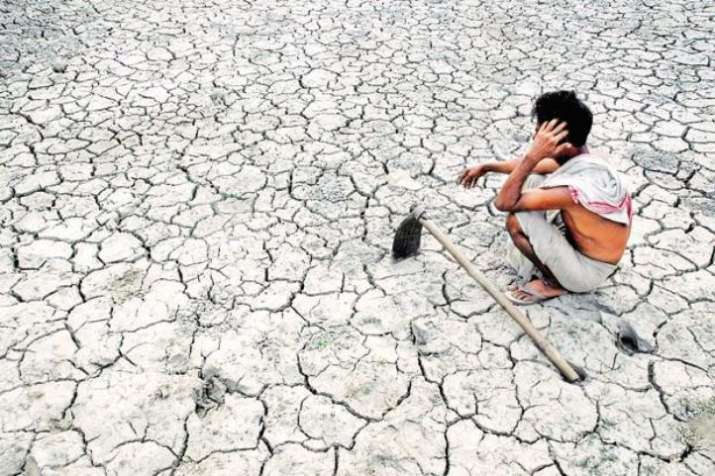 The farmers suicide cases in India saw a sharp rise of over 40 pc with number of deaths increasing from 5,650 in 2014 to 8,007 in 2015, says a report released by the National Crime Records Bureau (NCRB).
 The recently released "Accidental Deaths and Suicides in India 2015" report shows that several factors such as crop failure, bankruptcy and illness were among the major reasons for the suicide. 
Moreover, several states across the country battled severe drought in both 2014 and 2015. Some, including Maharashtra, experienced two successive years of drought. 
Maharashtra witnessed 4,291 suicides of farmers and agricultural labourers in 2015 – the highest across the country. Karnataka, second on the list, witnessed 1,569 suicides. 
However, the percentage increase was more pronounced in Karnataka. While the increase was only a marginal 7.2 in Maharashtra – from 4,004 in 2014 to 4,291 in 2015 – Karnataka registered an increase of 104.3 per cent – 1,569 suicides in 2015 as compared to 768 in 2014.
Six states of Maharashtra, Telangana, Andhra Pradesh, Madhya Pradesh, Chhattisgarh and Karnataka accounted for 94.1 per cent of total farmer suicides.
The states which reported nil farmer suicides in 2015 include Bihar, West Bengal, Goa, Himachal Pradesh, Jammu and Kashmir, Jharkhand, Mizoram, Nagaland and Uttarakhand.
"Highly erratic and inadequate monsoon in the last two-three years has aggravated problems for persons engaged in the farming sector. Manifestations of these in extreme situations can be seen in the form of farmers' suicides," the report was quoted by Times of India as stating. 
While the data showed a sharp rise in suicides by farmers, it also recorded a steep 31.5 per cent decline in suicides by agricultural labourers in the country during the same period.