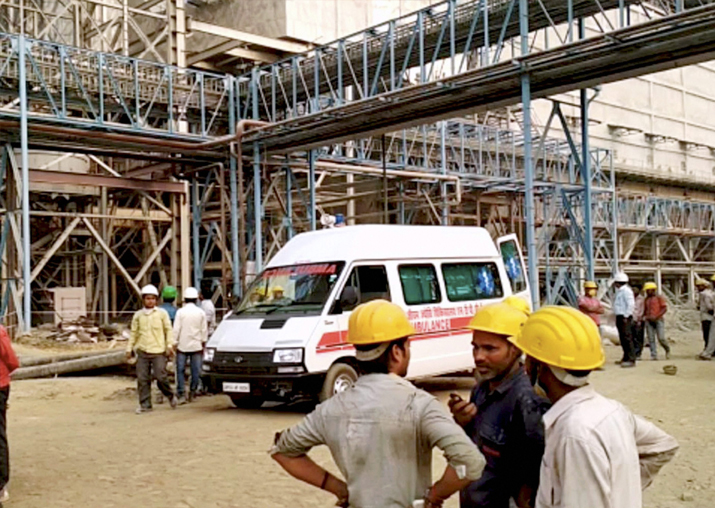 The death toll in NTPC's Unchahar plant accident has climbed to 32, making it the country's worst industrial disaster in eight years, while the company said today that investigations will be completed by an enquiry panel within a month.
The accident is the worst since the 2009 collapse of a power-plant chimney under construction at Bharat Aluminium Co's Korba project, which killed 45 people.
The NTPC management set up an enquiry to investigate the blast on November 1, when a boiler at 500 MW Unit-6 blew up and injured around 80 people.
"Around 80 people were affected due to this accident. 32 succumbed to injuries and 48 are under treatment," NTPC Chairman and Managing Director Gurdeep Singh told reporters here.
As many as 12 seriously injured persons, including two with over 80 per cent burns, were air lifted and admitted to Safdarjung and Apollo hospitals in Delhi, he said.
All possible measures are being taken to provide immediate relief to the families of the affected people in close coordination with the district administration, he added.
Asked about the reasons for the blast, Singh said: "Enquiry will reveal whether it was human error, violation of safety norm or others. If I will tell you the reason then it would impose my view on the committee which will give its report in one month."
The panel is headed by an NTPC Executive Director SK Roy and includes two general managers.
Terming the boiler plant blast as "the rarest kind of incident", Singh said that people maintaining the unit were the most experienced.
NTPC followed the laid down procedure to operationalise the plant and even the commissioning of the Unit-6 was delayed by six month, he said.
The commercial date of operation was April this year as the company had achieved full load of plant (running at full capacity) in March itself, he added.
The plant was declared commercially operational on September 30, 2017.
Singh said external agencies, as per the procedure, were involved in the commissioning of the plant and NTPC has asked BHEL officials to visit the plant.
BHEL had designed, manufactured, supplied and commissioned the 500 MW Unit-6 at the plant.
On the issue of whether safety audits would be conducted on other plants of the NTPC after this accident, Singh said that it is a continuous process and the enquiry results will be a guide to maintenance of the plants.
Asked when NTPC can make the Unit-6 operational again, he said that it will take nearly three to six months to put the unit back on track.