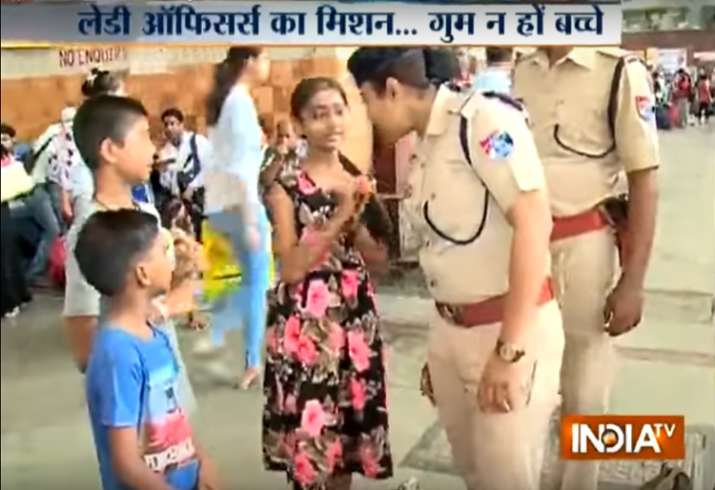 Two women in Mumbai have earned the nickname of "Mother India" for their relentless campaign to rescue missing children who have been victims of child traffickers or left home for some reason. 
Both the women are officers of Railway Protection Force or RPF are posted at two different railway stations in Mumbai and have rescued over 600 children so far. While Anjana Choudhary is posted at Borivali railway station, Rekha Mishra's duty is at Chhatrapati Shivaji Terminus (CST) railway station. 
Choudhary's eyes continuously look for children who are alone, afraid or are wandering around without a guardian. Identifying a child in trouble, she approaches them with chocolate and make them comfortable before extracting information about the circumstances. She focuses on crowdy parts of the station and looks for child who she thinks could be in trouble. 
Spotting a troubled child, she approaches them and ask them if they are in trouble. Until satisfied that the child in safe hands, she does not let them go with the person accompanying them. 
Rekha Mishra, a 2014 batch RPF officer, has the same method to establish if the child is in safe hands. She has so far rescued over 400 children in 3 years of service.