Follow us on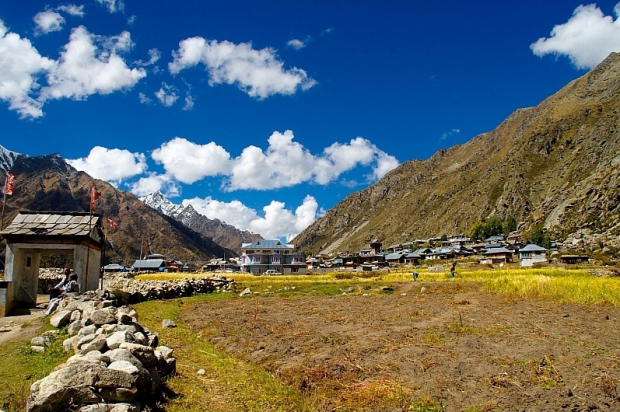 Pollution has become a trending topic on Twitter and the hottest subject of discussion. All credit goes to Delhi smog that has once again drawn people's attention to one of the threats to mankind. Soon after the onset of winter, Delhiites choked in dense smog with pollution level touching 500 (the level above 300 is considered hazardous). Situation seems to have diluted now but people are still scared thinking about its possible comeback. In such a miserable condition, let us introduce you to a place which has the cleanest air in India. And, Delhiites take a note, it is not much far from your place.
A study by the Centre for Atmospheric Sciences at IIT Delhi found that Kinnaur district of Himachal Pradesh has the cleanest air in India. PM 2.5 which is responsible for haziness in the air and many severe respiratory and other diseases is very less in Kinnaur. The air in this Himalayan district is so pure that the particulate matter levels are less that 10%. Kinnaur, which is 235 kms from Shimla is surrounded by Tibet to the east. It has three mountain ranges, namely-Zanskar, Greater Himalayas and Dhauladhar.
Kinnaur is an epitome of picturesque place. It is not just rich in scenic beauty but has a unique tradition as well. You can witness the harmony of Buddhism and Hinduism in this offbeat yet mesmerizing destination of Himachal Pradesh. From peace and nature lovers to adventure souls, Kinnaur has lot of stuff in store for everyone. The place has plenty of meadows, view points and lakes which will make your trip a memorable one.
You can visit India's last village, Chitkul, after which Tibet border begins. One can also go for Kinner Kailash trek, however, if you are on a luxury trip avoid that. The trek is not meant for beginners. Visit Nako lakes, tempting apple orchards and couple of temples with fascinating architectural styles to end your trip. Sarahan, Kalpa, Sangla and Chitkul are the main places to explore. Kinnaur experiences long winter which begins from October and ends by May.
Check out some amazing views of Kinnaur here;'