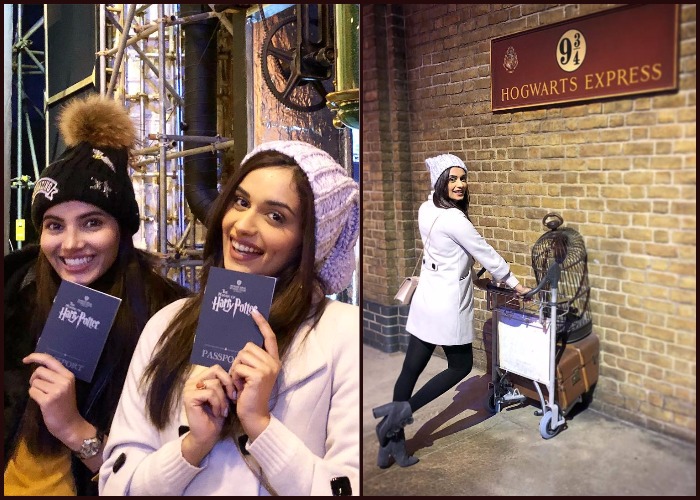 Haryana's pride Manushi Chillar is taking over the internet since the last month. Everything she does becomes an interesting topic among her fans. But did you know that 20-year-old beauty is a Potterhead? (Potterhead: Person who loves Harry Potter series to a fanatical degree) Yes, Manushi's recent Instagram posts are loudly indicating that she is a biiiiiig Harry Potter fan, just like most of you. Chillar is headed to Warner Bros for the making of Harry Potter with Stephanie Del Valle, Miss World 2016. Coincidentally, both the gorgeous ladies are JK Rowling's Harry Potter fanatics. Here's what she posted.
Looks who's here!
Headed off to the Warner Bros studios for the making of Harry Potter with my potterhead sister @stephdvd
#harrypotter #potterhead #warnerbros #warnerbrosstudios #hogwarts #missworld #msworld #ManushiChhillar
Trying to teleport into the mystical world of Harry Potter, aren't you Manushi?
If you're Potterhead, you can easily remember the knight behind Ms Manushi. Yes, it's the one which Ronald Weasley rode in Harry Potter and the Sorcerer's Stone.
Every Potterhead will crave for this Harry Potter printed passport Manushi Chillar is having in her hands.
Manushi Chillar's Instagram story is travel goals for every Harry Potter fan!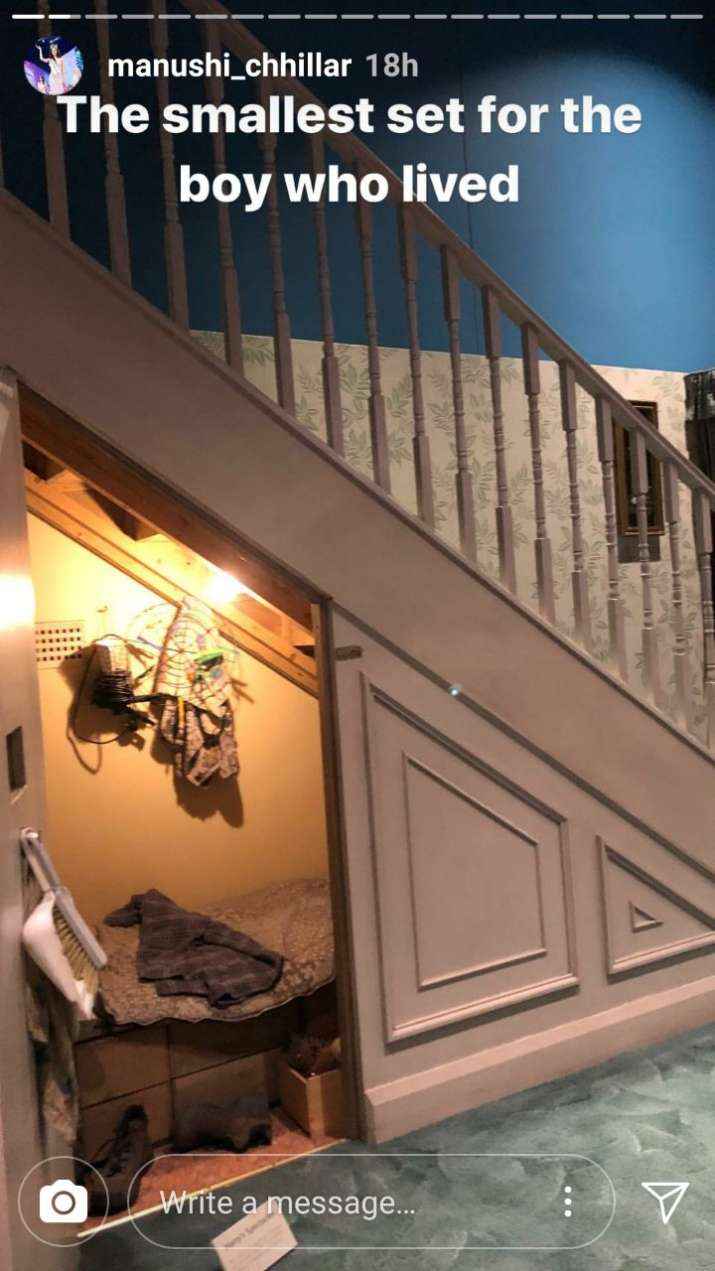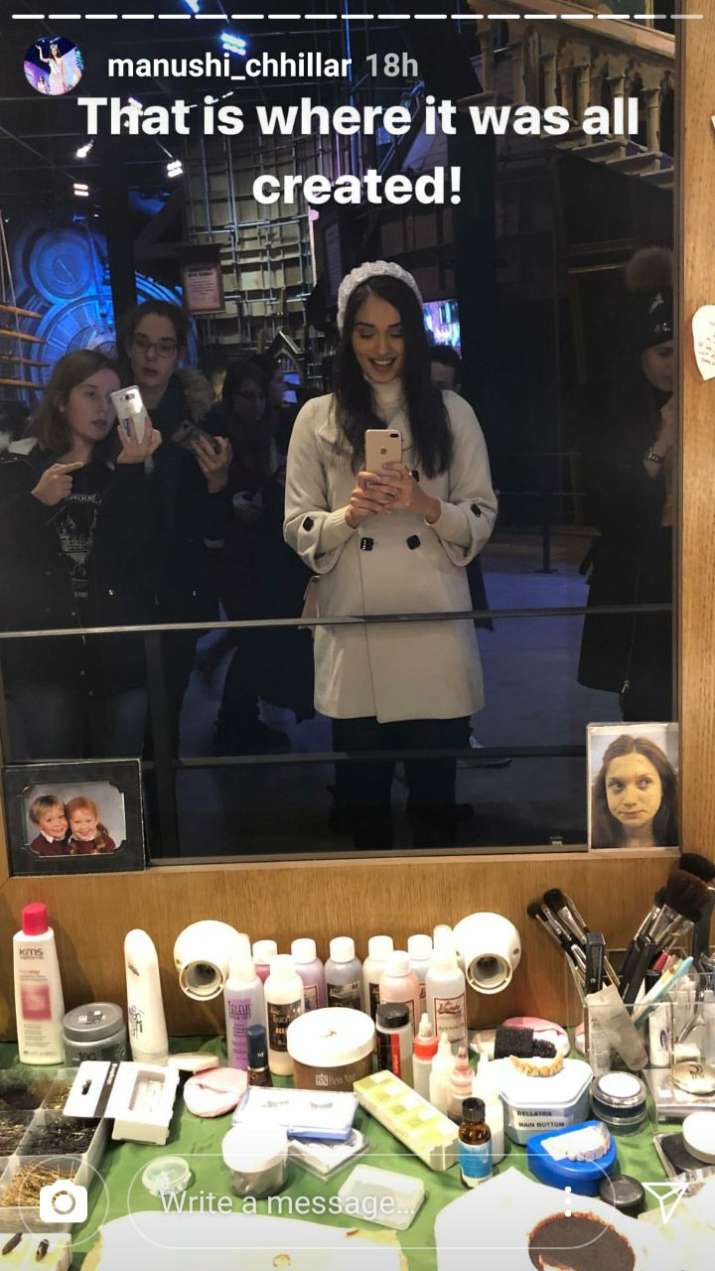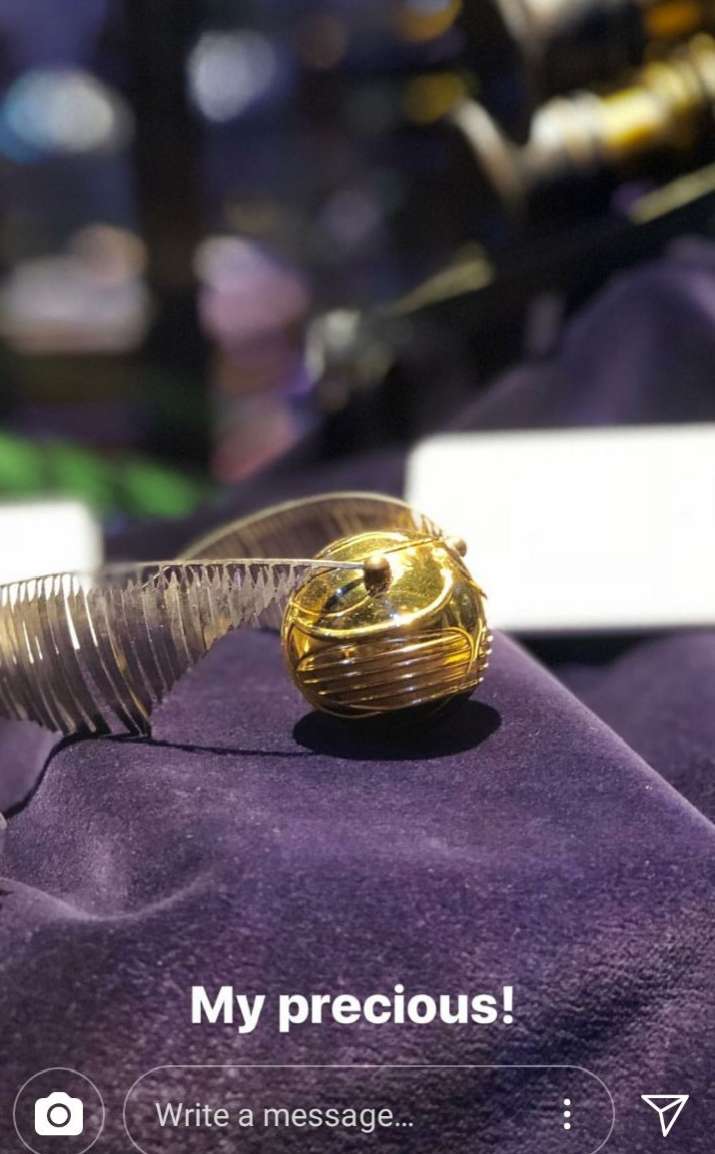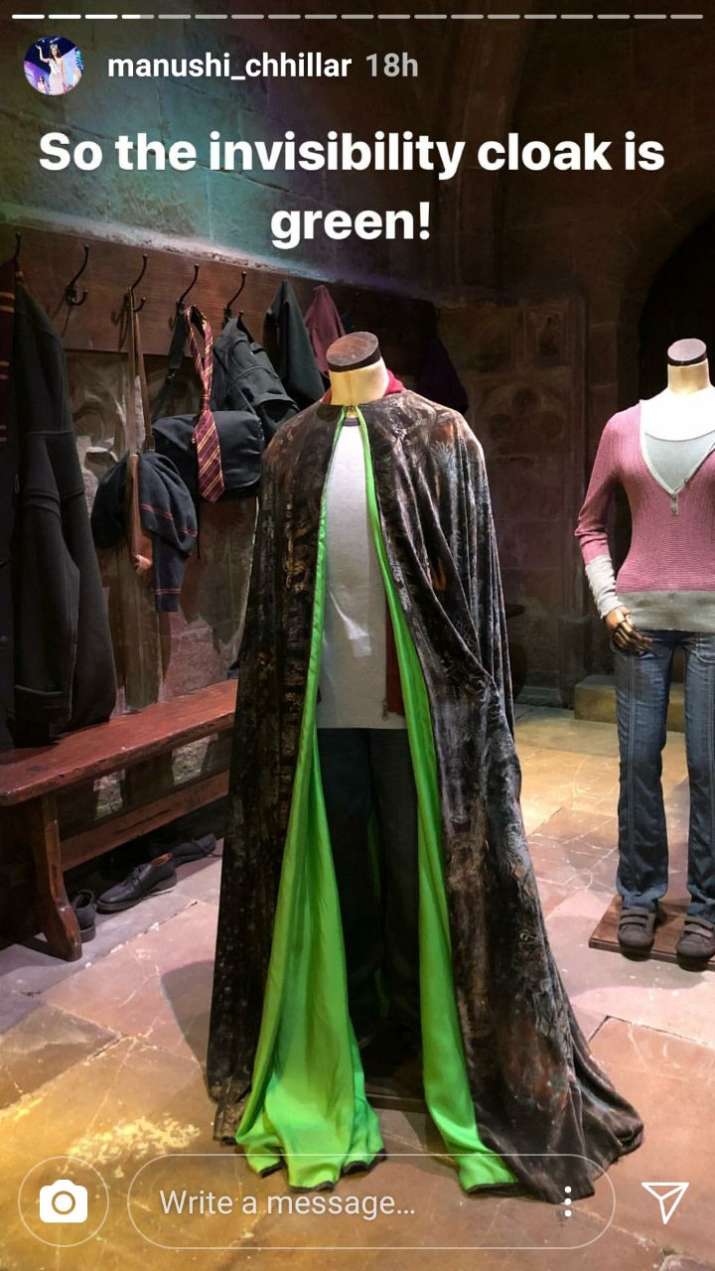 Check out some more pictures from magical Warner Bros Studios in Los Angeles. 
These recent pictures of Miss World Manushi Chillar will throw you into nostalgia, especially if you spent a majority of your childhood binge-watching Harry Potter series. Such a time it was!
Manushi Chillar has been making headlines for everything she does. From fashion to road shows, the girl surely knows how to grab some eyeballs. This year has been pretty well for India, as Manushi brought the blue jade crown back to India after 17 years of a dry spell. Last was Priyanka Chopra to be crowned Miss World in the year 2000.