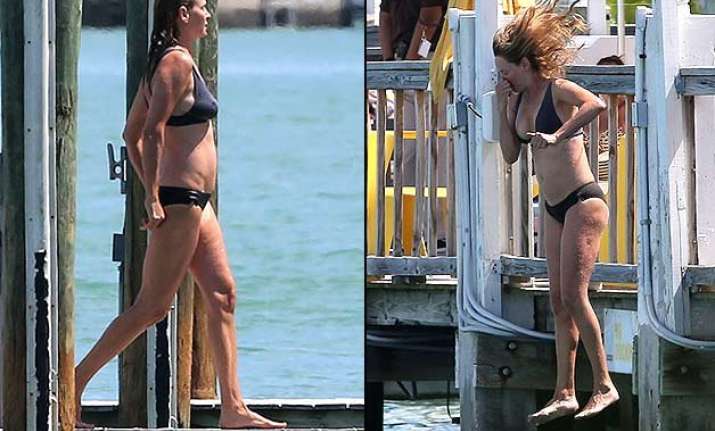 Uma Thurman hot pics
Miami
: Actress
Uma Thurman
flaunted her curves when she went at the beach here.
The "Pulp Fiction" star looked trim as she spent another day soaking up the sun with daughter Maya at the Standard Hotel resort, reports dailymail.co.uk.
The 44-year-old displayed her natural beauty with a make-up free complexion and flattered her figure in a black two-piece swimsuit.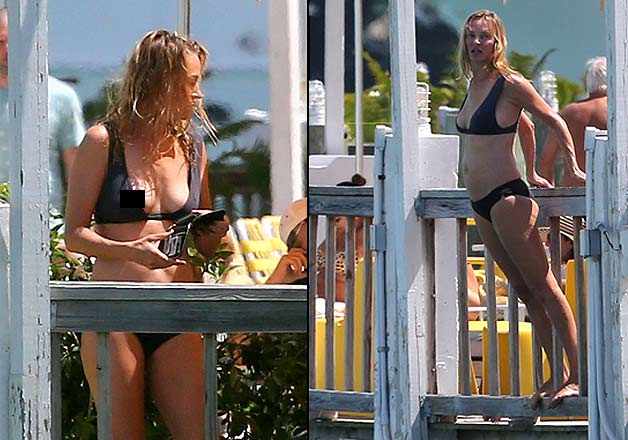 The Hollywood starlet was seen perched on the side of a dock hanging on with both hands before plunging into the waters below.
Thurman is currently dating hotelier Andre Balazs who owns the Standard group of hotels including the one she's staying at in Miami.