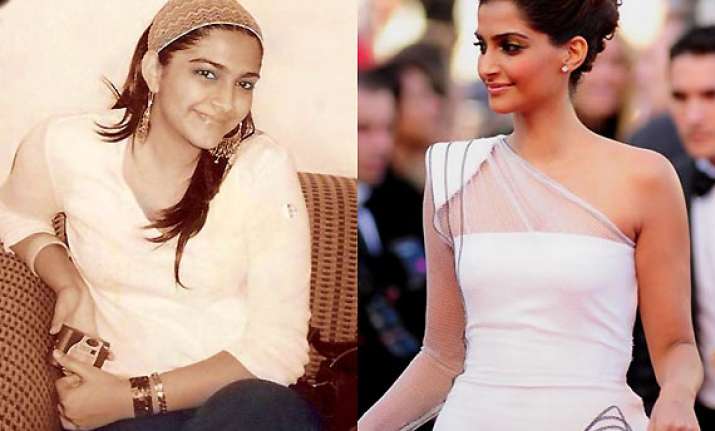 A typical Punjabi girl, Sonam Kapoor has all that makes her a perfect 'punjabi kuddi'; apt attitude, fashion and the famous of all, her foodie side.
Born to parents Anil Kapoor and Sunita Kapoor, Sonam has two other siblings, younger sister Rhea Kapoor and brother Harshvardhan Kapoor.
Standing tall at 5.9" Sonam Kapoor's mother always wanted a normal family life for her daughter, she wanted her to finish off her college, learn household chores, marry and settle down.
While giving an interview to a leading daily, Sonam once revealed how her mother raged into temper, when she got to know that Sonam alone ate 40 samosa's in petty competition with her father Anil Kapoor. But Sonam had other plans; all she wanted was to enjoy her life, weighing 80 kgs she never in her dreams believed to kick-start her career as an actress.
She was already assisting Sanjay Leela Bhansali on a project, when the director offered her a lead role on one condition; she had to lose out all her weight.
With so much confidence imbibed in her, Sonam went on a strict diet and workout regime and lost almost 25 kgs at the time of signing the film opposite Ranbir Kapoor.
Ever since her weight-loss, Sonam never looked back and moving forward she went on to become Bollywood's most noted fashion icon.
And not just her stylish diva image bagged her ambassadorship of L'Oreal Paris brand. Sonam has since promoted the brand on International platforms like Cannes and with her choice of designer ensembles; she makes the world sit-up and notice the Indian beauty.
Take a look at her weight loss transformation...