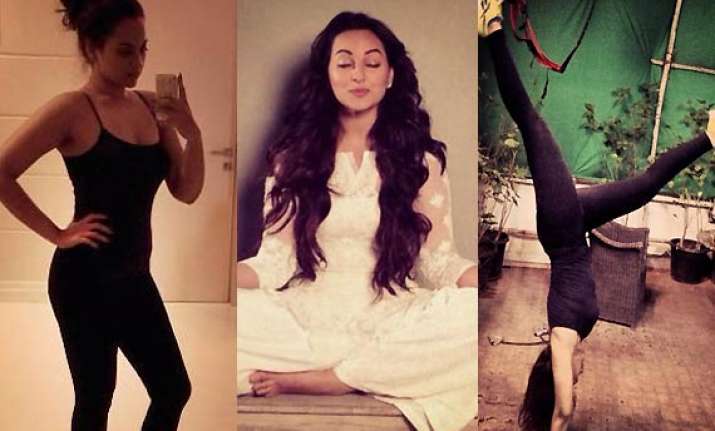 Sonakshi who was often criticised for her plump figure has successfully toned down her body and loves the new change in her all thanks to her workout regime.
For some time now, Sonakshi has been appearing at various Bollywood events and promotional tours looking all trim and slim. And for this she credits her trainer and the strenuous exercise regime.
While unveiling the latest edition of Women's Health magazine, Sonakshi showed off her slender figure on its cover.
At the unveiling event in Mumbai she said, "It was not easy at all for somebody like me. I am the kind of person who hates the gym. I am allergic to the gym. I want to run away from it,"
"But I think once I put my mind to something, I go out and achieve it and I guess I did that," she added.
The 26-year-old who hired Shahid Kapoor's trainer for her fitness regime is now happy to have gotten the desired results and says she loves her all new svelte shape.
"I decided I want to do it (shed weight) and I took a step to achieve that...tried to achieve my goal rather than being pressurized from people and telling, 'O look at her, she is so fat, she is this...she is that.'"
"If it hadn't come from within, I didn't want to do it," Sonakshi said.
This is not the first time that Sonakshi has forayed into loosing weight; before making her debut opposite
Salman Khan
in Dabangg, she was asked to shed those extra piles of fat around her body by none other than Salman Khan himself.
Sonakshi has been working out since November with Shahid's trainer and the results are paying off now.
Check out pics...