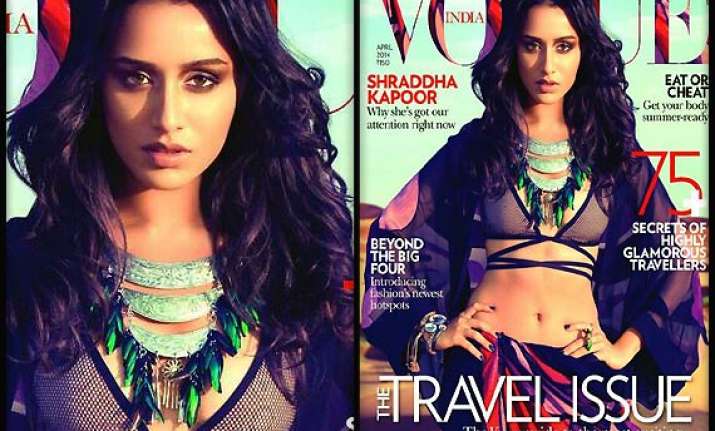 Darling diva of Bollywood Shraddha Kapoor has become the face of Vogue's April edition.
Shraddha expressed her gratitude towards Vogue for letting her being on their cover. Visibly excited Shraddha tweeted, "And here it is! My first ever Vogue cover!!! Thank you team Vogue! So proud :) Woooo!"
Shraddha will be seen on the cover of Vogue magazine which is dedicated to traveling this month. The issue carries the photoshoot at the exotic locations by ace cameraman Tejal Patni.