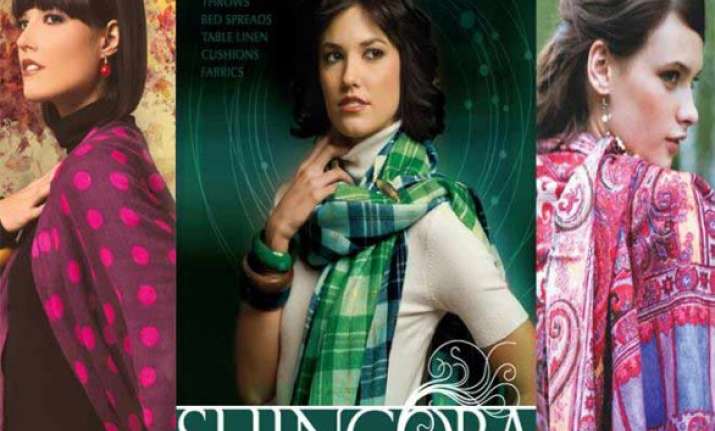 New Delhi: After establishing itself as a brand for unique scarves, stoles, wraps and pocket squares, luxury textile brand Shingora has now brought its home label to the Indian market.
It offers an array of beautiful throws and cushions, divided into three categories, to match and fit every setting. Its new range of products, which are made of Australian wool and pure Indian cotton, have a balance between the traditional Indian designs that are lifted to suit contemporary tastes, and colours that lend it an international touch.
"Being a manufacturing retail organisation, we have made and designed our products on our own. Today, people are looking for blankets that are relevant to them -- which are both usable and also decorative," Amit Jain, president, Shingora Textiles Limited.
The collection offers collectibles in jacquard, paisleys and modern floral edgy prints, retailed at prices which vary between Rs.2,995 to Rs.6,995.
"The blankets that we are offering are so decorative that people can leave it on the bed once they get up in the morning. They are made with different weaving techniques. Also, our finishing techniques are unique," Jain added.
The products will be available at various multi-brand stores across India and their e-commerce portal shop.shingora.net.
Shingora has over three decades of experience in the decor industry in Europe, China, Austria, Germany, Switzerland and Belgium.