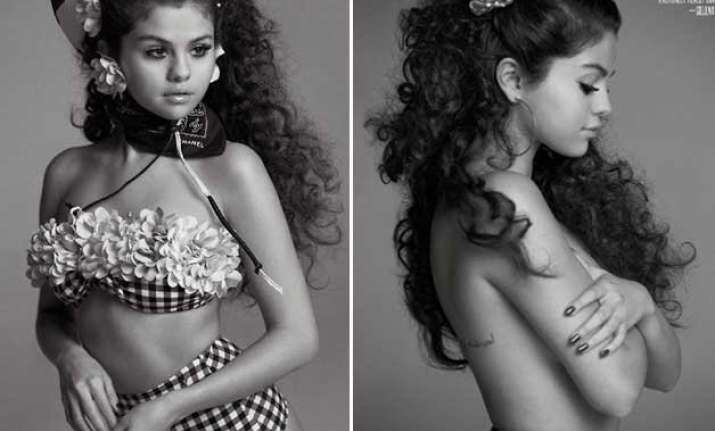 Los Angeles: Singer-actress Selena Gomez has posed topless for the cover page of a magazine.
The 22-year-old took her clothes off to strike a number of raunchy poses for the spring 2015 issue of V Magazine, reports aceshowbiz.com.
In one photograph, Gomez is seen posing with curly hair, wearing only short shorts, standing sideways and crossing her arms over her bare breasts.
In another image, she is seen donning a two-piece bikini and a cowgirl hat.
In an interview with the magazine, Gomez opened up about her past relationships and depression among others.
Going candid about her love life, she said: "When you're young and you're being told so many different things...it almost felt like all we had was each other, like the world was against us, in a way.
"It was really weird but it was incredible. I would never take it back in a million years. You live and you learn, you know?"
Talking about her future relationships, Gomez said: "I think the next time (I have a boyfriend) will be much different...which will definitely not be anytime soon. That's a growing up kind of thing. I was 18 years old, and it was my first love. The older I get, I'm guarding certain things more."