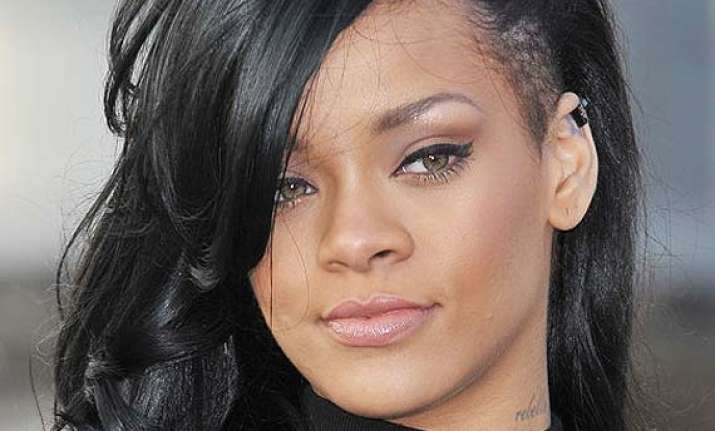 Los Angeles:  Singer Rihanna says she stops drinking alcohol when her skin breaks out, increases water intake and some times she even resorts to beauty products to enhance her look.
Rihianna admits she has bad days just like everyone else and often cuts out booze in order to clear up her pores, reports femalefirst.co.uk.
"When I feel like my skin has had it, I cut all the alcohol completely and overdo the water," she said.
"The morning of the Chanel couture show last year, I was so jet-lagged that I really didn't sleep, and I had some wine the night before. I was like, 'Oh my god, I look old as shit! Who is this person?' "
And if water intake doesn't do the trick, then use beauty products to look your best.
"Mix moisturiser and a drop of foundation. That, some mascara, lipstick, and you're good. And fix those brows," she told America's ELLE magazine.
Born in Barbados, Rihanna loves lounging in the sun, but wears extra sunscreen to protect her skin.
"I love going home and being reckless with the sun, but I notice now that under my eyes starts to get tan. I hate that! I have to put extra sunscreen there," said the singer who collaborated wtih MAC for thier cosmetics range.
The singer, who has her own line of lipstick with MAC cosmetics, added that the lip-enhancing accessory is her favourite beauty product.
Rihanna added: "It draws attention away from any flaws. When someone is wearing lipstick, you just assume they're wearing a full face of makeup. And guys are stupid - they won't notice when you're not."