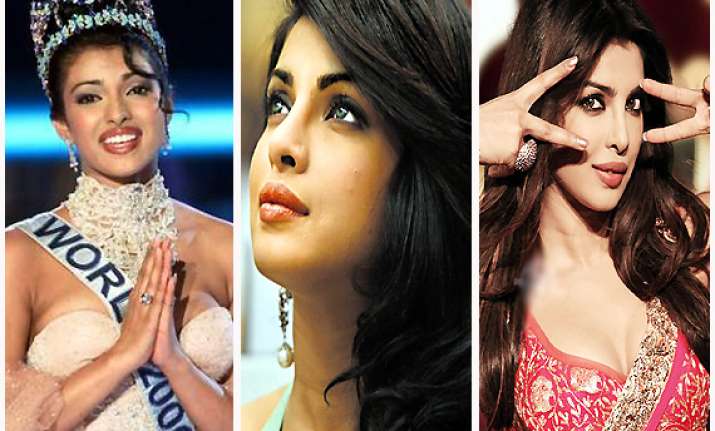 With her latest album 'Exotic' out with Pitbull, Priyanka Chopra is surely seeking new heights at the western tide. Regardless of what others in Bollwood think of her international music career; she seems to be touching new heights.
Priyanka Chopra aka Piggy Chops has been one of the top fashionistas in Bollywood. The style diva has come a long way now, since her Andaaz days. 
Also see
:
Priyanka's secret birthday party with Shahid
|
Rare and unseen pictures
| 
Priyanka Chopra sizzles in a day glow bikini |
Priyanka Chopra's love affairs
Priyanka initially sported revealing attires for photo shoots and red carpet events. But now she has refined her style sense. On the occasion of her 31st birthday, we take a look at her transformation from a Miss World to a 'Desi Girl'.