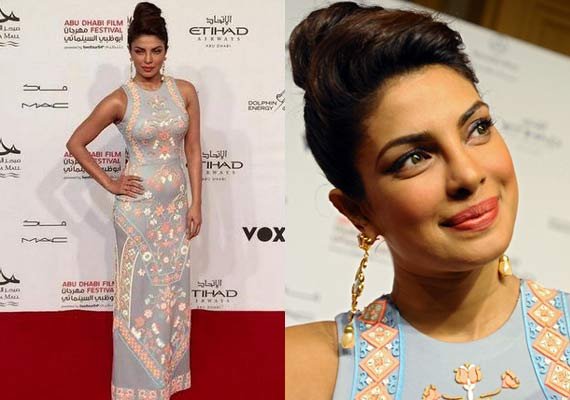 New Delhi: Priyanka Chopra was seen sporting another very gorgeous and a quite a distinct look when she turned up at Abu Dhabi Film Festival.
Bollywood actress who has been in a complete different look since the shooting for 'Mary Kom' grabbed full attention when she walked the red carpet at the film festival.
Priyanka who had to don a non glamorous, sporty look for 'Mary Kom' appeared no less than a fashion Goddess at the Wednesday's event.
Former Miss World Priyanka Chopra who is known for her out-of-the-box styling sense was seen donning a Pankaj & Nidhi gown. The outfit was part of the designer duo's latest Spring 2015 collection.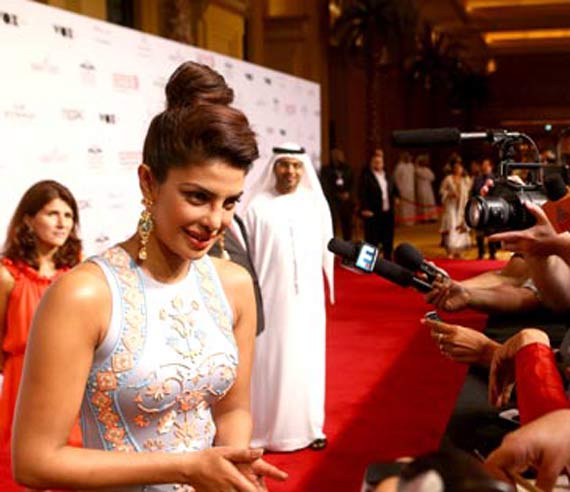 A light coloured gown with soft embroidery was not the only unusual change Priyanka made, her hairdo that was a loose top knot too added more grace to the lady's charm.
Giving quite a welcome change from those sleek middle parted hair, the updo made the actress look a bit of regal.
It is not necessary to mention that Priyanka looked elegant yet glamorous because she always does, but there were still a few things that did not suit on her.
First the dusky beauty could have exceptionally chosen different accessories to compliment her stunning gown.
Second, the makeup she sported made the entire look a bit pale. Special mention to the soft lips!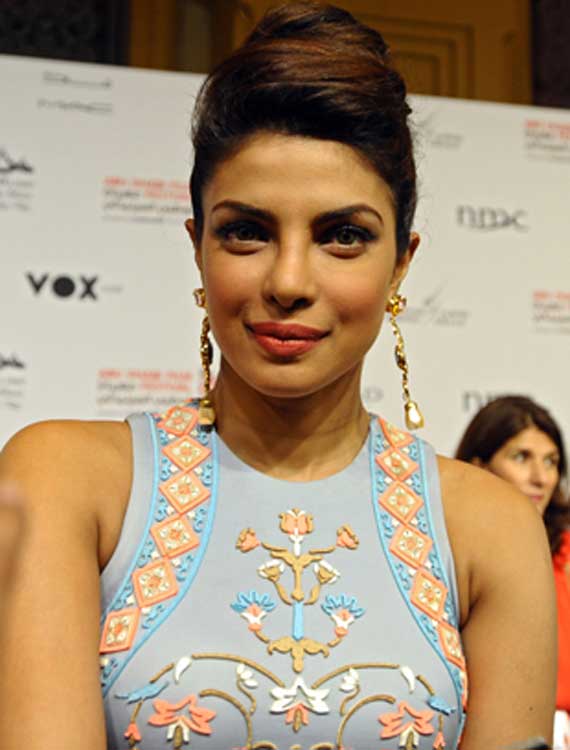 The Valliyan by Nitya gold earring were no doubt a beautiful pair but it looked too flashy with her soft coloured outfit. It could've been a very good choice if only the dress had some hard colour embroidery.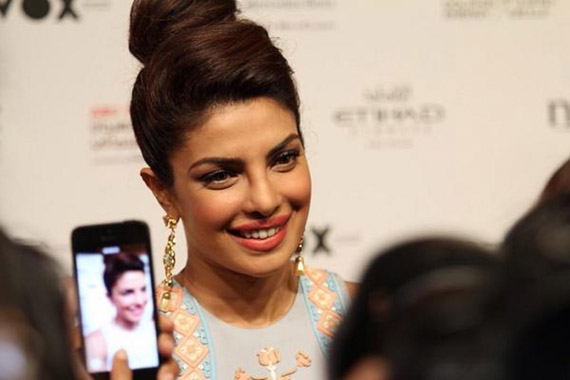 Her lipstick gave an impression that she was trying to match the colours she was wearing where it should've been just opposite.  A dark shade on her lips would've been a better choice for the dress she was in.
No matter what you say and how you criticize Priyanka, she is still a style icon.
There are only very few ladies who carry and flare the style as ravishing as our Priyanka does!