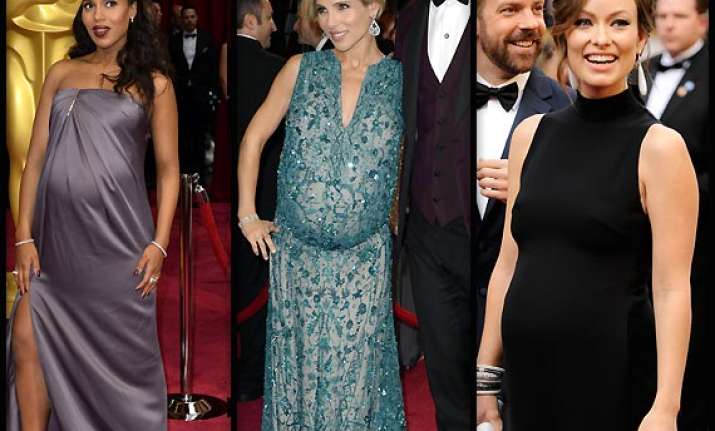 Oscars 2014 saw the gamut of celebrities from astonishingly gorgeous to simply adorable.
But what stole the limelight at the event was the enchanted avatars held by the soon-to-be-mummy celebrities.
Kerr Washington, Olivia Wilde, Elsa Pataky were among those Hollywood divas who made their magnificent charm spilled over the red carpet and flaunted their 'mummy bellies' with utmost grace.
Have a look at the pictures to know how gracefully these actresses held to their amazing persona and managed to look splendid by effortlessly showcasing their baby bumps.