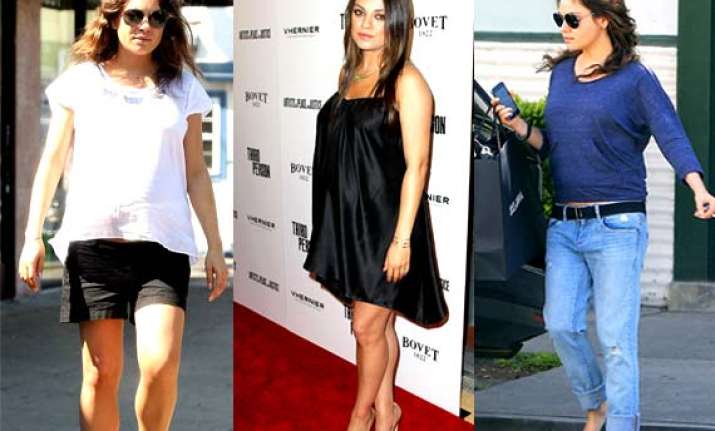 Los Angeles: Actor and mom-to-be Mila Kunis' maternity style is high on comfort. From denim shorts to tank tops, she has been spotted in many comfortable pieces.
Here's a list of fashion items worn by Kunis during her pregnancy, reports eonline.com
* Kunis had flashed her belly in a black tank, jeans and shirt.
* At a music festival, she paired denim shorts with a boho top.
* During a trip to Louisiana, the "That '70s Show" star showed off her growing bump in a striped long-sleeve shirt and beige trousers.
* When not casually dressed, she chose to slip into a basic little black dress for an award function.
* Kunis was spotted leaving a grocery store in a flowy white top with maxi skirt and jean jacket.