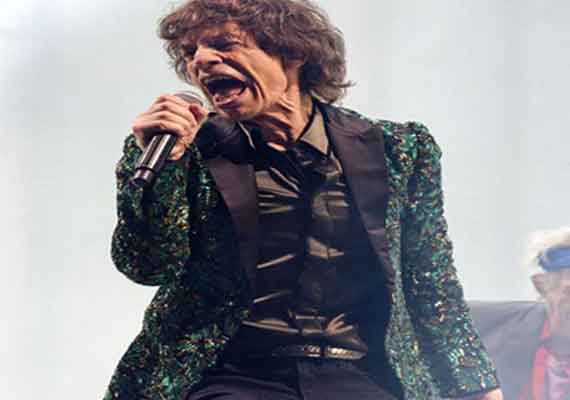 London, July 15: Singer Mick Jagger wore a bright green jacket made of oak leaves when at a recent performance with his bandmates.
The Rolling Stones star wore the jacket designed by his girlfriend L'Wren Scott during Glastonbury festival held in Southern England at the end of last month. He wanted it to reflect the English countryside.
"We started to think about the Glastonbury show and I said to her that (I wanted) something very English - an oak leaf. That's where we started from in the Glastonbury show, nobody (in the audience) realised they were really oak leaves, but I did," femalefirst.co.uk quoted Jagger as saying.
"It's important. Most people just think it's a bright green jacket, but if you look, you can see. Glastonbury is an essentially English event," he added.