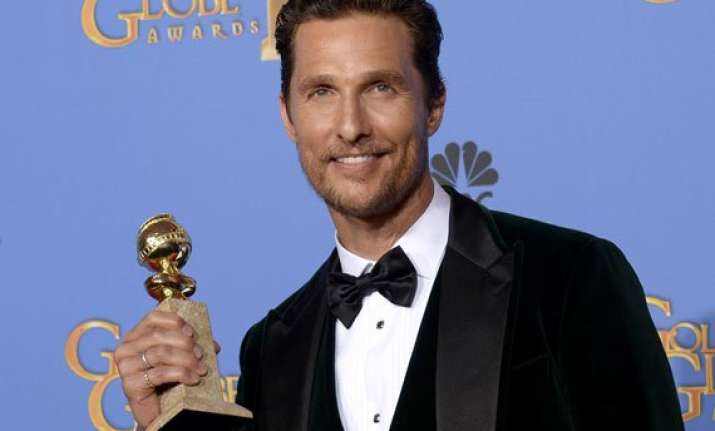 Los Angeles: Actor Matthew McConaughey, 44, reveals his secrets to staying looking young.
He revealed that he's not concerned about getting old, but he's not opposed to giving mother nature a helping hand by looking after his face with a grooming regime, reports femalefirst.co.uk.
Talking to Marie Claire magazine, McConaughey said: "I'm not worried about ageing, but I'm not in a rush to age either. I take care of my skin."
"My routine is kind of basic: I shower at night, then I like to have a rinse in the morning to freshen up. I don't like gels, and use Cetaphil soap. Jurlique's face wash is great and their calendula cream is thick, so it's great at night," he added.
The Academy Award winner also confessed to using his favourite exfoliator before a red carpet event to keep his face looking its most handsome.
"I've had a Clarisonic for eight years. It's a good tool before events. I forget about it sometimes, but I like to take it away with me when I go away. It takes off that top piece of epidermis, gets rid of the dead skin, tightens up some fine lines and freshens things. I don't do many peels or stuff like that," he said.