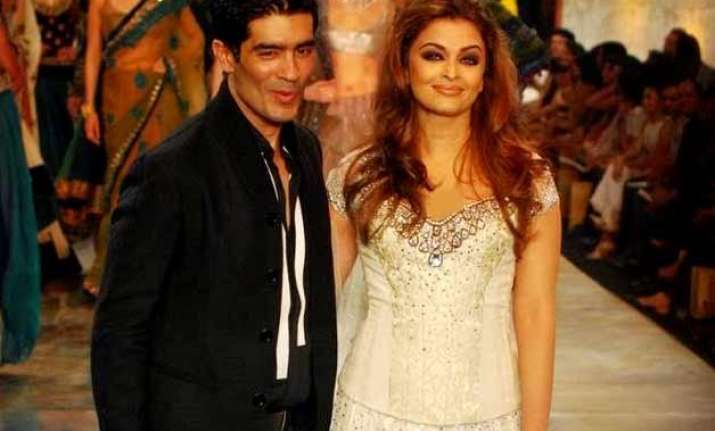 New Delhi: Designer Manish Malhotra will showcase his old-world charm inspired collection on the closing day of Amazon India Couture Week 2015 here.
Known for his rendition of the most coveted trends, Malhotra's couture line titled "Couture Soiree", will be a celebration of intricate craftsmanship and admiration for traditional hues.
"At Amazon India Couture Week, I will bring to you Couture Soiree, an evening reminiscent of the old world Charm from the 1950s, when western fashion was being revolutionised and fashion shows had a sense of an intimate experience and luxury," Malhotra said in a statement.
Bollywood diva Aishwarya Rai Bachchan is set to walk the ramp for Malhotra's closing show, in which the designer present will present a preview of his limited edition Manish Malhotra London Label.
"This finale show at couture week is going to be a departure from what you've seen, with an intimate setting as we are going to present a preview of our limited edition Manish Malhotra London Label. It is even more special to me as it also marks the celebration of successful 10 years of my label 'Manish Malhotra' in August 2015," he added.
Spanning five days, Amazon India Couture Week 2015, will be held from July 29 to August 2, 2015 here.