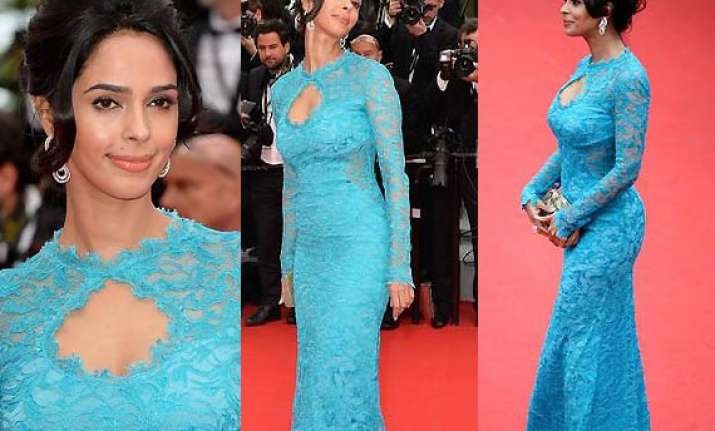 67th Cannes International Film Festival kick started and on the very first day witnessed two Indian celebrities, Mallika Sherawat & Uday Chopra attending the international gala.
While Uday Chopra was present for the premiere of his first ever Hollywood co-production 'Grace of Monaco', hottie Mallika Sherawat was there to cheer the Bollywood lad.
Mallika left her fans and audience awestruck as she strolled around, dressed in blue lace gown by Emilio Pucci, touted globally as her first ever decent red carpet appearance ever.
The Emilio Pucci gown transformed the over-exposing starlet into a regal beauty on the red carpet.
Definitely being overly criticized for sporting revealing and dare-to-bare attires at previous occasions may not have gone too well with Mallika, who decided to cover herself up.
Take a look at her previous appearances at Cannes...