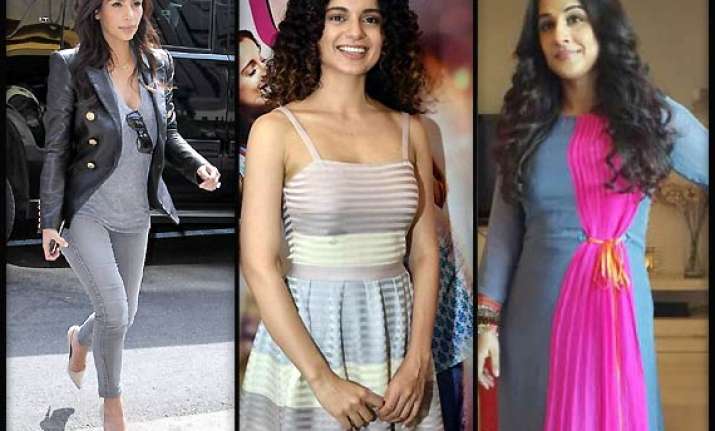 The recent celeb caught repeating her look is none other than this month's Vogue face Kim Kardashian. Kim has been lately spotted repeating her attire for two consecutive days.
And not just folling around with clothes Kim has been caught wearing her same old' black leather jacket to three different occasions in two days.
One doesn't simply expect from celebs to step out wearing same dresses or copying similar look.
But what can we say, Bollywood's current leading actress
Deepika Padukone
herself has committed the crime plenty of times.
And guess taking a cue from her some other celebs are excusing themselves from repeating their attires at several events.
Lately
Kangana Ranaut
while covering up her upcoming film Queen's promotion at two different locations was also caught wearing exactly the same dress.
Also on the list is singer Shibani Kashyap who not only repeated her dress and as if her look wasn't in itself a total fashion disaster, God forsake she carried off exactly the same look somewhere else too.
Take a look at style repeaters....