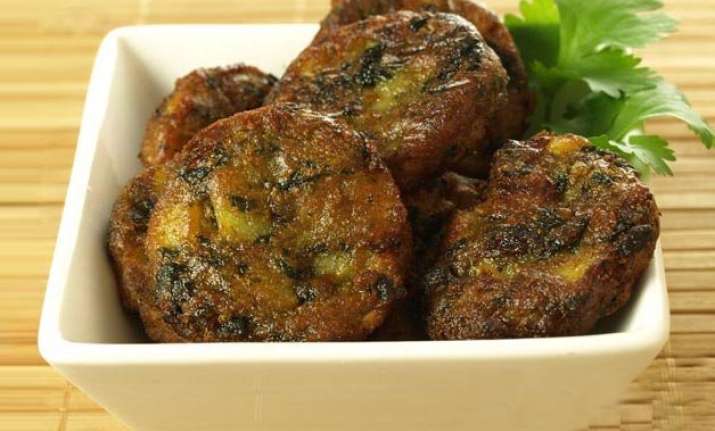 New Delhi: The holy days of Navratri have begun and people are all filled with zest and devotion for the festival.
While these nine days of Navratri are said to be the most pious days, fasting during these days is just not easy, especially when one is a complete foodie.
Navratri fasting takes a lot of courage to imply and effectively challenges your patience level as all one can think about is his/her favourite dishes.
But here we are with another easy-to-make recipe of 'kuttu ke pakore' to calm your craving for the chatpata snacks during Navratri fasts.
Ingredients:
Boiled potatoes, kuttu ka atta, peanuts, green chilli, anardana, jeera powder, water, oil and sendha namak.
Method:
1. Take 3-4 peeled boiled potatoes and mash them properly. Now add 5 tbsp of kuttu atta and mix it properly with the mashed potatoes.
 
2. Simultaneously, take some peanuts and roast them till they get crisp and brown in color. Now keep them aside and roast 1 tbsp of anardana on a low flame for one minute.
3. Now take one chopped green chilli and grind it with roasted peanuts and anardana. Add this mixture to the mashed potatoes and mix it well.
4. Add ½ tsp of jeera powder and sendha namak as per taste to mashed potatoes and mix it well.
5. Now add little water as you make a thick batter of the mixture. Make sure the batter is thicker than the idli batter.
6. Heat some oil in a pan. Make small balls out of the thick batter with your hands and fry the balls side by side till they turn golden and crisp.
Drain the pakoras on napkins to remove the excess oil and 'Kuttu pakoras' are ready to be served.