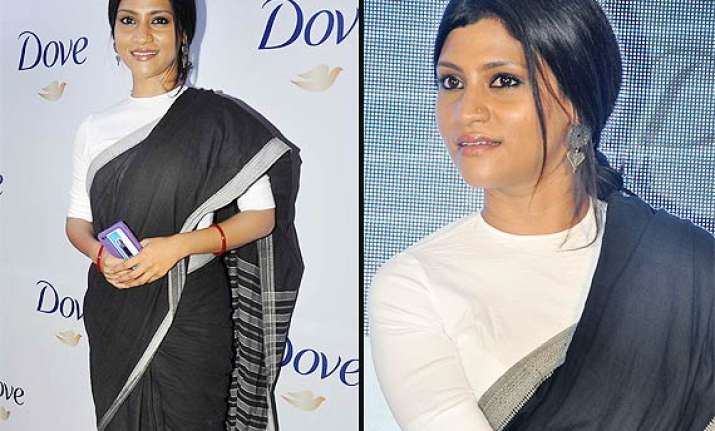 Konkana Sen, Bollywood actress who has carved her own niche with her own sense of simplicity and talent seems more wonderful from the last time each time we see her at any event.
So sober this beauty is, that her extraordinary charm comes filtered every time she gives any public appearance. Wearing what you feel comfortable is her sense of style and that is why you can see her donning beautiful cotton saree and sometimes a quirk and smart mix-match of varied colours.
At the recent Dove press meet, where Konkana came to share her views, she donned a beautiful yet simple black and white cotton saree. Konkana, who showed that even a simple piece of cloth can make you look uber gorgeous if wore with utmost grace was spilling her intriguing charisma in that six-yard wonder.
This time it was an earthy tone black-white-grey saree and she accompanied the look by keeping her hair loosely tied in a side bun with just a one pretty flick kissing her left cheek.