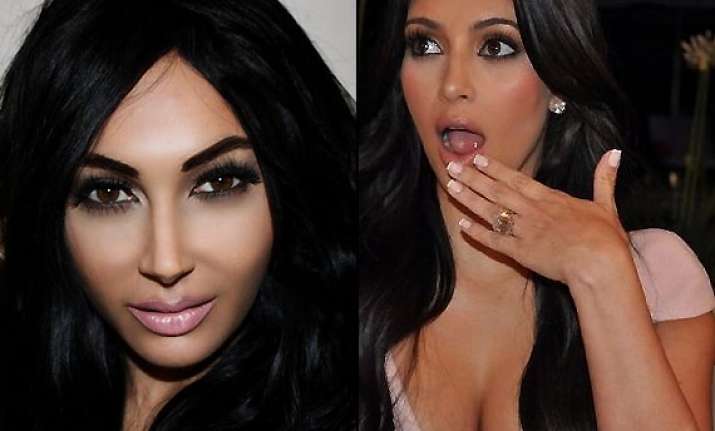 How much are you willing to enhance your look? And if you plan to get under the knife and wake up looking an exact copy of your favourite celebrity, it might loosen your pockets as well.
In a bid to overcome childhood bullying, a British woman revealed to have spent a whopping $30,000 to get the exact look like socialite celeb Kim Kardashian.
Claire Leeson, a British national talked about how she made every possible effort to get the exact look by undergoing stringent cosmetic surgery to look beautiful and attractive just like the Kardashian sisters.
Calling it a Kardashianization process, Claire revealed at how being called ugly and bullied as a child haunted all her life until now, that she was inspired to undergo numerous correction surgeries in a bid to enhance her overall look.
Claire had got herself breast implants, hair extensions, teeth whitening, spray tans, nails, make-up, and lots of shoes and clothes to get and live the life exactly like Kim Kardashian.
Not just this she boasts of her butt padding that she gifted herself to get 'bootylicious' like the Kardashian sisters. And for all this she spent her entire savings which ran up to costing her $30,000.
With her becoming the next Kim Kardashian, are we gonna hear of the next 'Kanye West' soon?