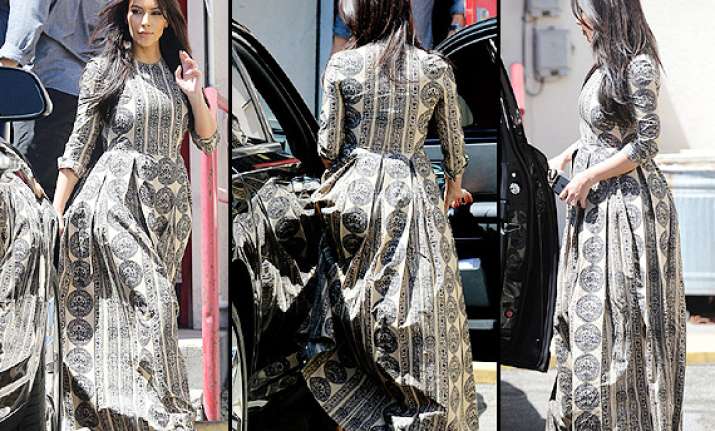 New Delhi: Kim Kardashian, the hot and voluptuous beauty who has ruled myriads of hearts with her uber hot curves recently went unrecognisable.
Covered up from head to toe in a billowing graphic print gown, Kim gave onlookers almost an appearance worth bulging eyes.
The popular socialite, who recently got married to rapper Kanye West in a lavish ceremony in Paris, headed back to Los Angeles from her romantic honeymoon with husband.
The "Keeping Up with the Kardashians" star admitted a few days back that she terribly missed her baby daughter North West while on honeymoon.