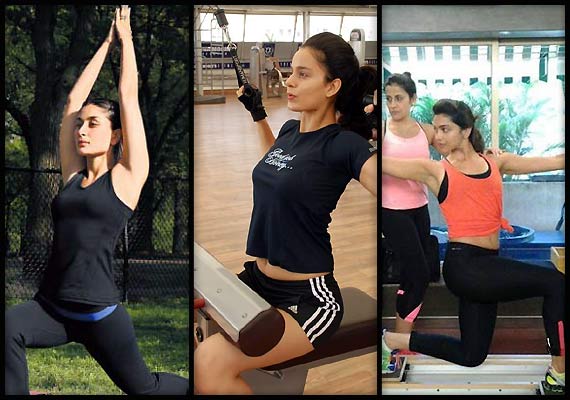 It takes a lot of hard work-out in the gym to get a perfect figure, and for our Bollywood divas it becomes more of a daily regime to maintain those perfect curves.
Our B-town hotties spend hours on their workout sessions and follow a strict diet to come out with that svelte frame.
While Kareena, Shilpa, and Bipasha believe in yoga, Kangana Katrina, Deepika believe in sweating it out in the gym.
Some of the Bollywood beauties like Biapsha and Shilpa have shared their fitness mantra by releasing their DVDs and books. There are number of actresses who are known for their strict workouts and gym session.
Take a look: