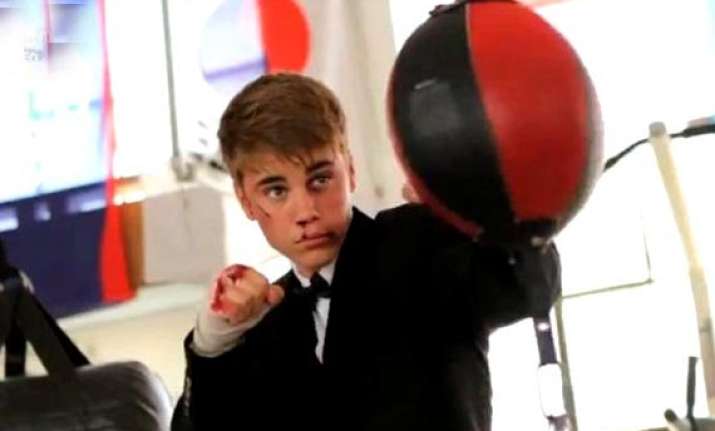 Los Angeles: Singer Justin Bieber has "real boxing potential", according to former boxing champion Andre Berto.
"The guy has got real boxing potential," Berto, who trains at the same boxing gym as Bieber, told tmz.com.
The former Welterweight champion says he was legitimately impressed when Bieber practised with him.
Berto also said that boxing is no joke, but if the pop star took the sport seriously, he could be a real contender.
"The kid is crazy athletic, I have seen that from kickin' it with him a few years back. He has good speed and power."