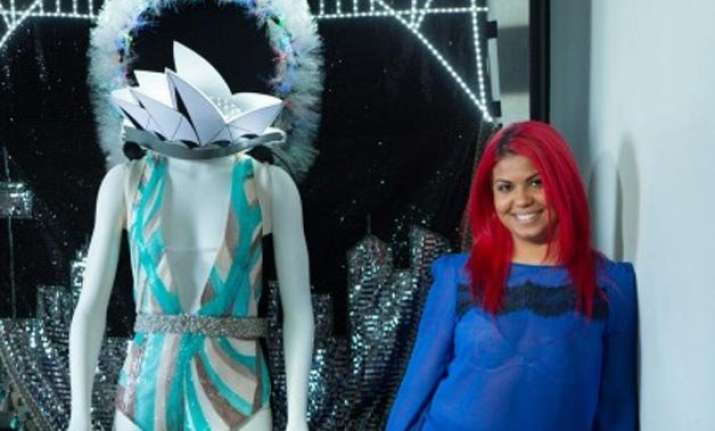 Melbourne: A 28-year-old Indian-origin make-up artist is competing with three others to be chosen as the best designer for making a unique costume that could set Miss Universe Australia apart at an international final, a media report said today.
Jyoti Chandra designed the light emitting diode (LED) and fibre-optic rendition of Sydney Harbour's New Year's Eve fireworks as part of a national costume competition to deck out Australia's representative Monika Radulovic at the Miss Universe international final at the end of this year in China.

Melbourne-based Chandra said she wanted to recreate Australia's internationally renowned iconography so there would be no doubt which country Radulovic was representing.

"What I wanted to encompass through my costume was to show people how free-spirited Australians are [and] remind people how fun and exciting we can be and that we can put on a really great show in Australia," Chandra was quoted as saying by The Canberra Times.

"I wanted it to be quite flamboyant because South America came out with massive feathers [for their national costume] and Canada came out with hockey sticks and I wanted to make something that was really cool and that people would remember," Chandra, a former Canberra Institute of Technology
student, added.

But her battery powered costume based on Australia's most iconic landmarks has been hampered by some practical considerations.

"Trying to get the battery through security at the airport was hard; because it is a corrosive it was classified as a dangerous item," Chandra said.
Chandra's bodysuit is competing with three other designs. The public voting to decide the best designed dress closed early today.