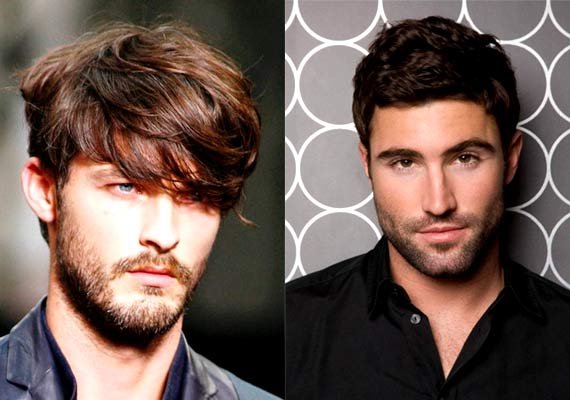 New Delhi: Those who took part in Movember, an annual event involving the growing of moustaches to raise awareness about men's health issues, can continue growing their facial hair and match it with the right hairstyle.
Winter is the perfect time to grow out a beard. From side fringe to long hair, celebrity hairstylist Asgar Saboo shares tips on how to match your hairstyle with beard.
The tips are as follows:
* Side fringe hairstyle with short and shaggy beard: With Geek chic continuing to grow in popularity, a side fringe is the perfect hairstyle to accompany a short shaggy beard. The beard will add a masculine touch to your side fringe hairstyle. In order to really make this look work, ensure that the sides of your hair are kept at a reasonable length and allow your fringe to grow to the point that it can be swept to the side effectively.
* Short and slick hair with stubble beard: For short and slick hair, the person who always comes to mind is Ryan Gosling, whose hair suits his short well-kept stubble perfectly. By having a smart hairstyle, the stubble adds a touch of masculinity and still maintains a casual look. Perfect for work and play.
* The top knot hairstyle with trimmed and shaped beard: This style for men's hair really rocketed in 2014 with celebrities such as Colin Farrell and Bradley Cooper showcasing the look. This look is perfect for those not wishing to spend too much time scrutinising their facial hair. Be sure to keep your facial hair trimmed and well-shaped, as this will ensure you maintain a relatively smart appearance whilst retaining that on-trend edge.
* Long hair with full long beard : The long swept back hair has been brought to our attention after Chris Hemsworth showed off its full potential. When sweeping the hair back behind your ears, a full beard is recommended. The main issue with this look is that you can often look too casual, bordering on scruffy. By shaping your beard regularly and keeping your hair swept back neatly, this look will become diverse enough to match with a smart suit.