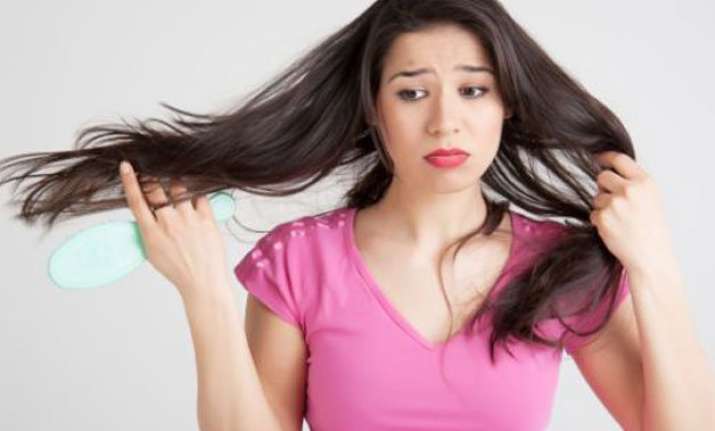 Monsoon's around and you're wondering how to tame your falling hair strands. Each day when you comb, you wonder how much hair is left on the head as so much is the hair fall during the season.  
Definitely, you never want to go bald or even near that. So, what do you do? Keep them tied and covered always, while missing the romantic season and the soothing drizzle? Or, do you allow them to behave the way they want to and carry on with your rain adventures?
We believe you are never required to compromise with your beauty in order to enjoy a season. Also, we will never ask you not to enjoy it in order to protect your beauty.
So, what you can do is practice the below-given regime diligently. After that whether you enjoy the rains or not, in any condition, you will not have to compromise with the health of your hair.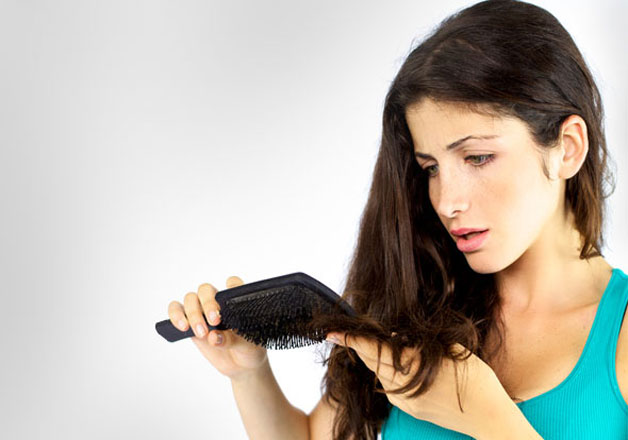 1) Wash after hair gets wet – Enjoy the rain of the season with full vigour. However, as soon as you're back to your shed, wash your hair immediately. Rain carries dust particles which can infect your hair, causing them to thin and come off. So, in order to avoid this, wash your hair as soon as you're back after enjoying the downpour.  
2) Use a mild shampoo with a leave-in conditioner – Since our hair is not very dirty always and we keep washing it regularly, a strong shampoo is not required. Hence, it is advisable that one may choose a mild shampoo with a leave-in conditioner to manage hair frizz.  
3) Do regular oiling – This is very important. Make it your daily regime. Always oil your hair a night before washing it. If that's not possible, then at least apply lukewarm oil to your hair a couple of hours before you wash them.  
4) Do not comb when the hair is wet – This is one big reason why most of the ladies tend to lose hair so often. Combing hair while it is wet means pulling them while they are soft. Obviously, this will make them come out easily making you balder each day.  
5) Avoid hair styling – Though we love to style hair differently on every occasion, in monsoons we should try to avoid it. The reason is the same as mentioned above – hair strands are weak due to humidity.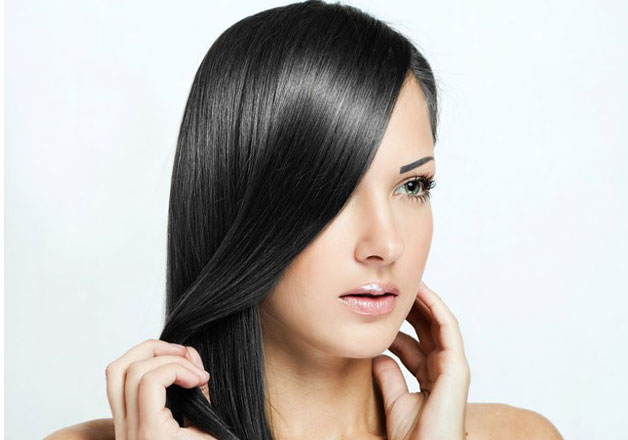 6) Eat healthy – This remains above all other practices of maintaining your beauty. Eating healthy gives you natural and long-lasting beauty. You might not require a range of cosmetics to maintain the health of your hair, or for that matter, your skin, if you eat healthy. Try not to binge on junk food and instead eat home-cooked and fresh food.  
7) Apply hair masks – Apply hair masks to nourish the roots of your hair. This way, you can avoid the hair fall even more. For this, you may check the options available in your nearby salon or parlour. One recommendation is to try an aloe vera mask which works the best for any type of hair problem.  
8) Take a spa treatment - Though we can always try various remedies to avoid hair fall, it is more due to the change of season. Hence, whether we work upon it or not, some strands would definitely fall. And not only this, they will even leave the rest dry and unmanageable. So, what we can do is try various hydrating hair spas available in parlours and salons to give added protection to our hair.  
9) Take protein-rich diet – Protein is hair's nutrient. Hence, you should intake a lot of proteins to give natural bounce and shine to your hair and to keep it away from all kinds of problems like hair fall and dandruff.  
10) Drink a lot of water – Like for the beauty of your skin, drinking around eight glasses of water every day brings good health to your hair also. As is always said, water flushes out toxins from the body, keeping it both hydrated and nourished and hence giving natural beauty and health.