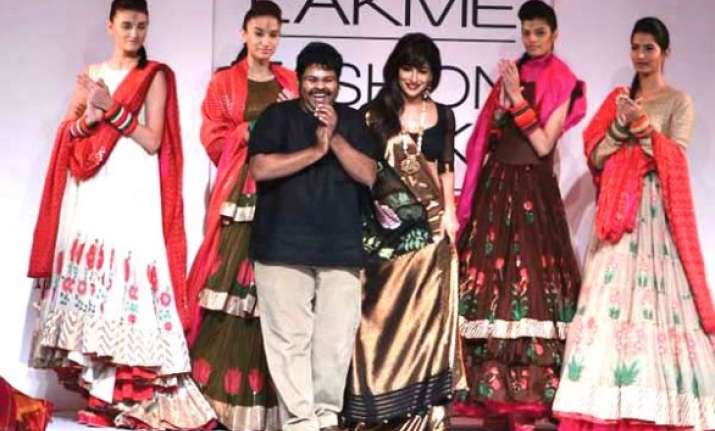 Mumbai: Gaurang Shah is set to showcase a collection titled Kalpavriksha at Lakme Fashion Week summer-resort 2015 and the designer says he has taken inspiration from the 'wish-fulfilling' divine tree for the range.
"Kalpavriksha, the 'wish-fulfilling' divine tree in Hindu mythology is the inspiration," Shah told that the collection also pays tribute to various summer-friendly fabrics.
"My collection is a representation of the tree of life woven by the jamdani weavers from Andhra Pradesh and Bangladesh symphonized with phulkari, kalamkari and chikankari," he added.
One will see a transcendental jugalbandi between jamdani, phulkari, chikankari and kalamkari on the clothes that strikes an exquisite balance between heritage heirloom and contemporary designs.
From flowy anarkali to ghaghras and saris, there will be everything for every age group.
Gaurang promises to show diversity of different fabrics through his show that will take place on March 19.
"It is yet another presentation of Indian Textile innovation by involving my signature technique Jamdani, a discontinuous extra weft art that is intricately handcrafted. I am confident that this collection and the presentation settings in the hall will wow the audience," he said.