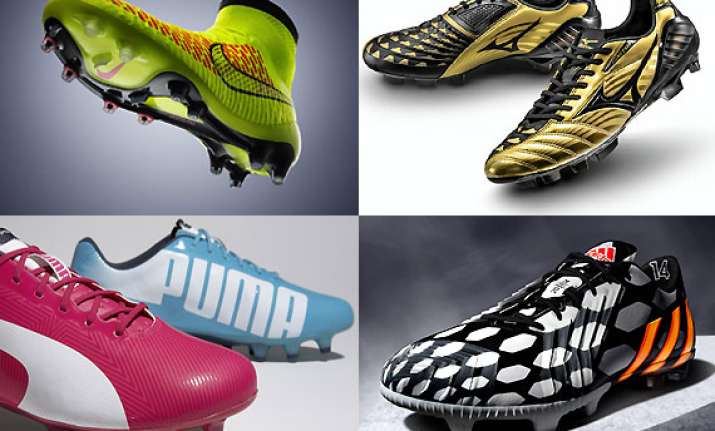 Portland: Adding to the much soaring craze of upcoming FIFA world cup 2014 fever, hot shot brands like, Nike, adidas, Puma have come up with their unique and creative range of cleats for this summer's World Cup.
Gone are the old-school black boots like the fabled Puma Kings worn by Pele.
Legend has it that Pele was paid $125,000 for his deal — a paltry sum by today's standards — to wear the boots starting with the 1970 World Cup. The contract was sealed in the final between Brazil and Italy when Pele asked a referee for a moment so he could tie his shoe — guaranteeing that the TV cameras were pointed at his Pumas.
Now shoe deals are part of the game for every star and even some average players. Cristiano Ronaldo wears Nike. Lionel Messi wears adidas. Puma and Mizuno have their own athletes. So when the World Cup opens in Brazil on Thursday, there will be a clash of competing cleats on the pitch with everyone trying to get a leg up on the other guy.
Here are five things to know about the boots on the ground in Brazil: