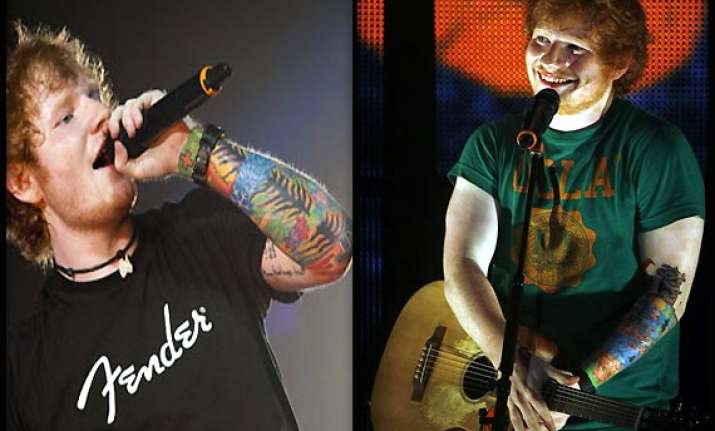 Los Angeles: Singer Ed Sheeran will go for a tattoo sleeve, which is inspired by his upcoming album.
The 22-year-old already has been inked many times by celebrity tattoo artist Kevin Paul, who will make his latest tattoo as well, reports contactmusic.com.
"He's getting another sleeve done with inspiration from his new album. The left arm is done and we are working on the right one," Bang Showbiz quoted Paul as saying.
"He had a teddy bear a couple of weeks ago, because he was called 'Teddy' at school. He's also had a rose done, and a lizard, which was to do with his new album. There's loads we're working on now," he added.
Sheeran is all set to release his second record this year, the follow-up to his debut album "+" in 2011.