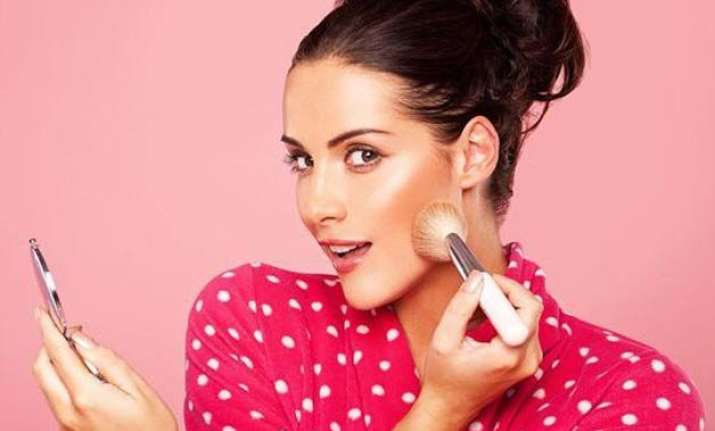 Monsoon is here and so is the rise in humidity. While we tend to enjoy the rain, but the humid weather plays the spoil sport by spoiling out makeup.
No matter how hard we try to look perfect, the sweat during the humid weather makes it a complete mess.
Planning to cancel your plans because you don't want to look all messed up?
Well, you don't need to as we bring to you some easy tricks that will help your make up last longer in that humid weather:
1. Before applying makeup, take an ice cube and rub it on your face. This will give a cooling effect on your face.
2. Go for a light BB cream as a makeup base instead of heavy foundations.
 
3. It is advisable to opt for a clear balm instead of using thick lipsticks.
4. Avoid using powdered products in humid weather as they won't last for long. Instead go for liquid or gel-based products.
 
5. Avoid using eye cream on your lids; instead use an eye primer to get that long-lasting shadow.
 
6. In order to keep your face oil free, it is recommended to use a primer.
 
7. Always use waterproof products, especially when it comes to humid weather.