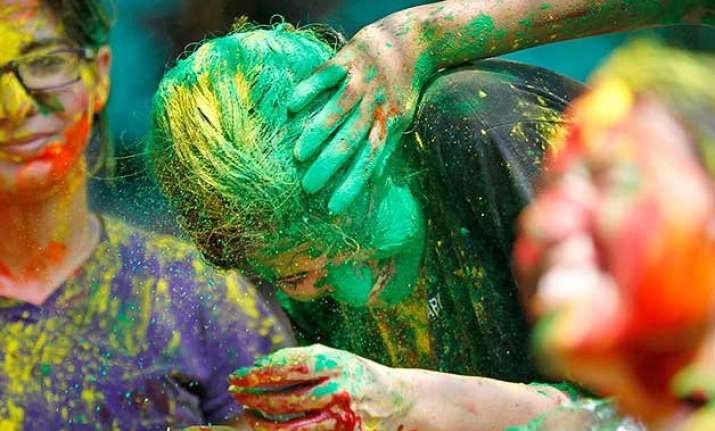 Easy hair care tips for Holi
New Delhi:
Being Holi-ready is a great task one should spend plenty of time in to look perfectly set and done for the festival.
While it is all about wild fun and let your crazy attitude do the entire talking, paying a bit of consciousness towards your health will add more colours to your Holi this year.  
Though you must be thinking about dressing up in all white and planning a few Holi-playing tactics, this is the perfect time to divert your attention to your beautiful tresses too.
Either you adore your long Rapunzell hair or have a short ritzy one, you definitely do not want them to get worst affected when are you are busy playing with colours and water this Holi.
Here follows a few easy steps you can adhere to and let the Holi fun begin with no worries at all. Have a look!
Before you plan Holi this year!
1. Start pampering your tresses a few days before Holi. Make a mask by using papaya pulp, yoghurt and honey. Blend them well and apply the mixture to your hair three days before Holi.
2. Smear the mixture thoroughly on your scalp and towards the end too.
3. Keep it for a bit more than half an hour and rinse with normal water.
4. Apply regular shampoo to you hair and rinse.
5. The mixture will give enough moisturizer to you tresses that will stay for long giving them a smooth soft effect.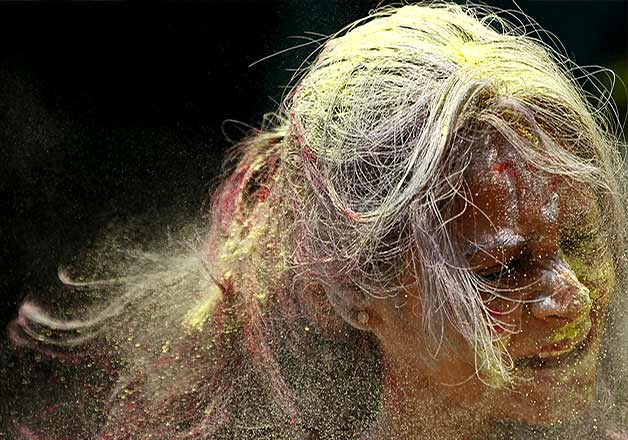 When you are all set to play Holi!
1. Oiling your hair is a must. Be strict with yourself and give yourself a proper head massage covering each strand of your hair with oil. You can use any kind of oil viz. coconut, jojoba, avocado or mustard.
2. If you have long hair, make sure they are tied in a ponytail or more happening would be tying them up in a stylish braid. You can chose from having a mermaid, side braid to French braid and fish braid amongst many others.
3. Avoid coming in contact with harsh silver, golden and green colours. These colours pay more damage to your hair than other shades of Holi colours.
4. You can even opt for covering you head with a stylish cap or bandana.
Stay careful post-Holi too!
1. Wash your hair with plenty of water first. And then apply shampoo properly everywhere onto your scalp. Rinse and do the same with the conditioner.
2. Try and use an herbal shampoo or a shampoo with less chemical influence.
3. If your are the one with long hair, try to have someone other to wash your hair.
4. Do not rub you hair or scalp too harsh. If you are unable to rinse the entire colour in one go. Do not force it, repeat the process the next day.