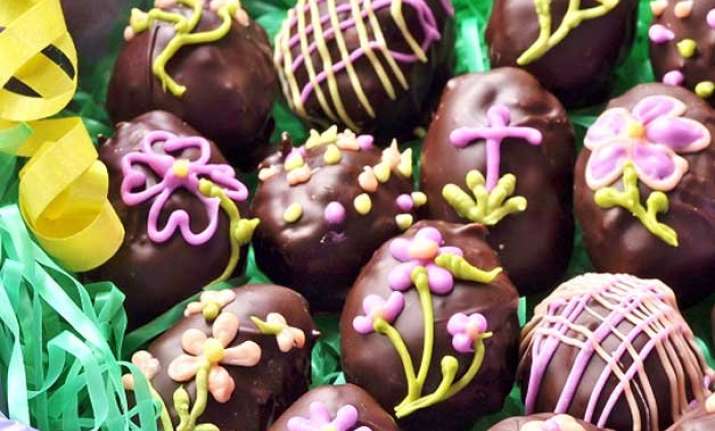 How to make Easter eggs?
New Delhi:
Celebrations call for desserts. And when celebrating a festival, the cheery mood gets doubled up in order to enrich the family fervour. While you definitely need no special day to savour on various sweet delights, there are a few quintessential
food
items you wait to have on certain specific days.
One such immediately popped up image when you say 'Easter' is that of deliciously prepared and adorably looking Easter eggs.
Here is the recipe to make Easter eggs in the easiest most possible way!
Ingredients:
Shredded coconut - 1 cup
Cooked, mashed potato - 1 cup
Salt - 2 tablespoon
Sugar - 3 tablespoon
Vanilla extract - 1 1/2 table spoon
Melted chocolate - 2 cup
Oil - to grease egg molds
Method:
1. Mix shredded coconut, mashed potato and salt in a bowl.
2. When thoroughly mixed, add sugar and vanilla extract and blend completely.
3. Scoop the batter and pour it into slightly greased (with oil) egg molds and cover them. Keep it overnight to get ripened.
4. Take them out from the mold the next day and dip them in melted chocolate.
5. Decorate them with various gems and candies and enjoy!