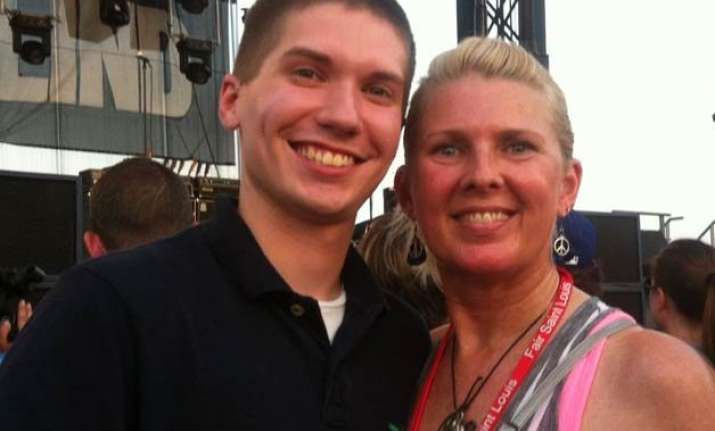 Most people would ignore a text message sent to them by mistake. Henry Glendening did not. Three years later he was married to the sender Kasey Bergh!
Bergh was in Denver when she messaged a colleague. Or so she thought. "Hey, it's Kasey. I was supposed to connect w Maria @ the park but her plane was delayed so I'm at the Westin. Wanted to see if I could connect w anyone else," she wrote.
Instead the message reached Glendening, who jokingly replied that he would be happy to give her company, "Sorry youve got the wrong number. But if i wasnt headed to work i'd b down to hang ;)"
She apologised. They continued texting and recommended books, movies and music to each other.    
The 23-year-old Glendening asked his new friend her age. She claimed to be 25 in her heart.
But with a meeting looming, Bergh confessed that she was actually 53.
That did not deter Glendening who was already besotted with her.
They met at a coffee shop when she returned to St Louis. Soon afterwards, he fessed up to his love for her and they started living in.
Two years to the day after the first text message, he proposed to her at a restaurant after arranging with the staff to have her favourite song play in the background.
The song was Led Zeppelin's Thank You, whose lyrics read, "If the sun refused to shine, I would still be loving you. When mountains crumble to the sea, there will still be you and me..."
A year later they were married. We hope that it's a fairy tale ending and they live happily ever after!