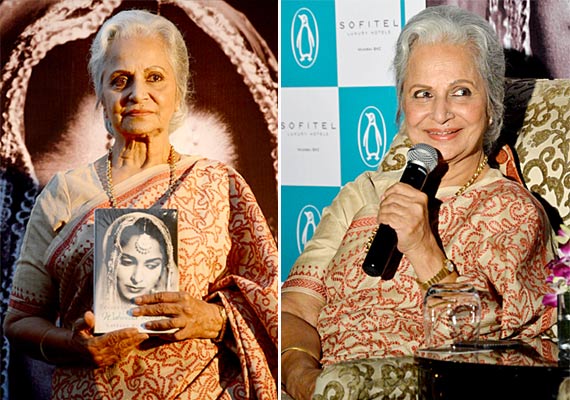 Book: Conversations With Waheeda Rehman; Author: Nasreen Munni Kabir; Publisher: Penguin-Viking; Pages: 227; Price: Rs 499.
She has done some of the most unconventional roles in Indian cinema - a prostitute, a gangster's moll, a tawaif, a woman who walks out of a marriage and so on - but with such art and innate grace that Waheeda Rehman has always remained a byword for refined sensibility in the Bollywood universe.
The sentiment is well brought out by Nasreen Munni Kabir's "Conversations With Waheeda Rehman", in which the veteran actress engages in conversation - over a year from December 2012 to November 2013 at her Mumbai home - with the author about all aspects of her life and work in a career that began in the mid-1950s and still continues.