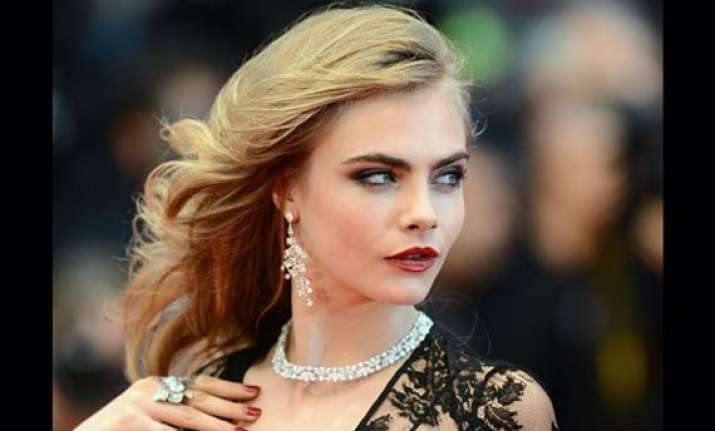 London: Supermodel Cara Delevingne has created a "wierd" collection for the brand DKNY.
The 22-year-old model, who first started walking for the New York based label two years ago, has unveiled her capsule line for the brand titled "Cara Delevingne for DKNY".
Delevingne, who has included beanies, t-shirts, jumpsuits and crop tops in the line, admitted it was a pleasure to design for a brand that allowed her to express her "weirdness".
"I first started to work with DKNY almost two years ago. They always encouraged my design input, my personal style and my ideas from the very beginning of our working relationship. Our creative synergy only grew with time and before you knew it we were exchanging ideas for a jumpsuit," vogue.co.uk quoted her as saying.
"It was an organic process and it made sense. DKNY is urban and edgy but most of all, it's individual! They truly embrace the weirdness in all of us, so you can really be yourself," she added.
Cara's 15 piece collection of mostly unisex items starts at around $70 for beanies, $150 for T-shirts and also features a stand-out leather motorcycle jacket with removable sleeves for $735.