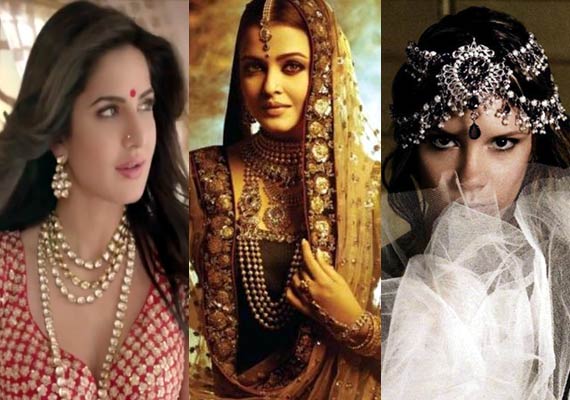 Heavy lehengas, traditional embroidery, matching accessories, footwear and what not; zero-ing your bridal look is a lifetime task.
Girls as young as 8-9 start practicing and deciding stuff that they would put on their wedding day.
Some of them even ask their mothers to keep aside their favorite sarees or jewellery for their own wedding. But as we grow up, our vision changes and we end up deciding things based on the bridal looks of our favourite celebs.
We rarely have images of these celebs in their bridal look on their real life D-day, but thanks to some big jewellery brands, we find them often on their bridal photoshoots.
But most of us are still clueless when it's time for us to final our final bridal look and so, we often find ourselves surfing on the internet or fetching photos from bridal magazines.
Often some of us dream to look like what our favourite Bollywood celebs looked on that bridal magazine cover, but often end up looking something different.
Whether it
Aishwarya Rai Bachchan
,
Alia Bhatt
,
Katrina Kaif
,
Sonam Kapoor
or Victoria Beckham, numerous brands have roped in celebs to flaunt their bridal collection.
So we bring to you some varied bridal looks of different celebrities to help you choose and decide what you want to adapt this wedding season.
Take a look....