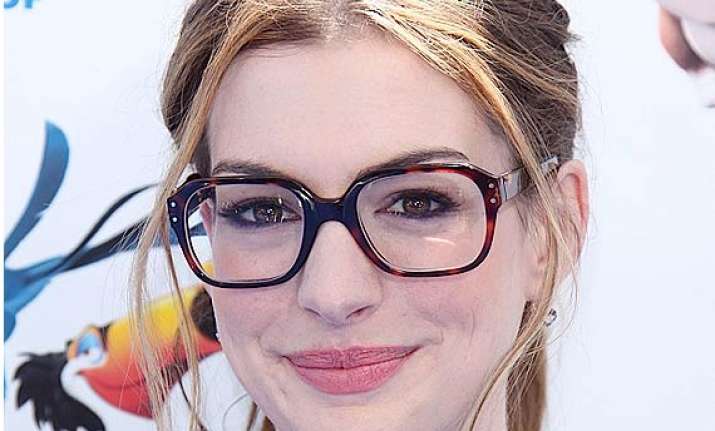 Los Angeles: Actress Anne Hathaway was spotted bargaining for a pair of sunglasses priced at $80.
While strolling through a market here in mid-March, Hathaway spotted a pair of vintage 1960's style sunglasses she just had to have. But the $80 price tag seemed steep to the actress.
According to an eyewitness, she wheedled the amount down to $55 and, to sweeten the deal, agreed to snap a selfie with the seller - just as long as he promised not to post it online, reports showbizspy.com.
"It seemed obvious that Anne was having a blast negotiating deals…she also struck deals on a vase and a vintage straw hat," said a source.