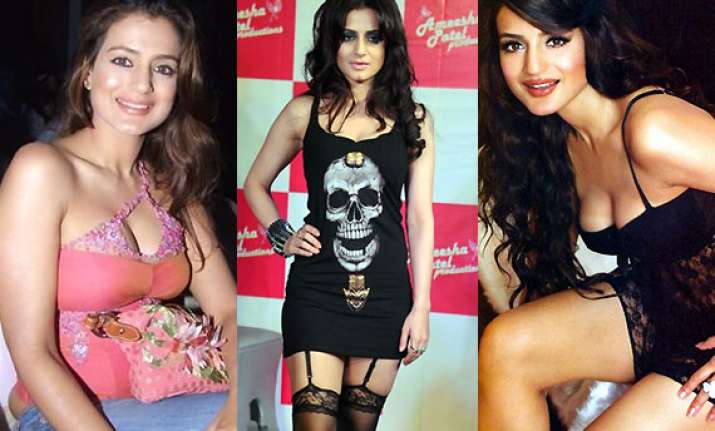 She became an overnight star with blockbuster hit 'Kaho Na Pyaar Hai', soon after Ameesha was thwarted with movie offers, which she politely turned down citing busy schedule.
Never would she have dreamt that hot actress, who once dazzled on big screen with ultimate-beautiful charming characters in her initial film, 'Kaho Na Pyar Hai' and 'Gadar…,' getting back that charisma would be a hard task.
Ameesha's name was an amalgamation of her parents' names, father (Amit) and Mother (Asha). She also has a younger brother Ashmit Patel (his name too was kept by mix-matching his parents' name).
Not many know but Ameesha is highly educated, she was awarded by her university for her paper on Economics. She has also in her name a Biogenetic Engineering degree from US.
Turning 38 this year Ameesha might not have as many accomplishments but surely has some weird wardrobe disasters to her name.
Take a look...