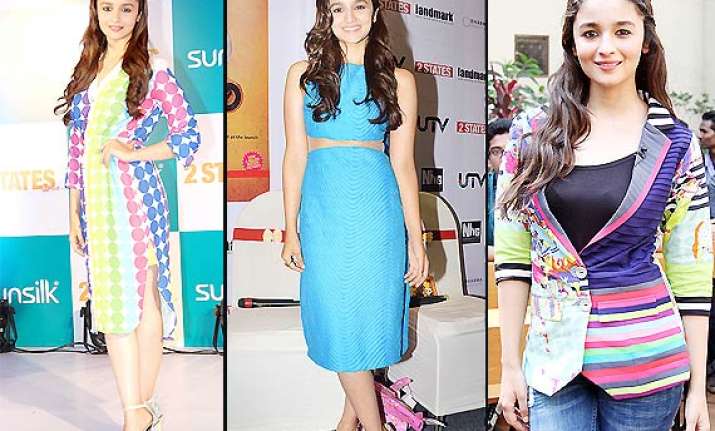 Alia Bhatt, the pretty-peppy beauty seems to be rocking her innocent style and fashion these days.
And this seems very evidenty with her ' States' promotion wardrobe. It's not that long that we told you how beautifully this is being emerging as a great fashion icon giving complex to many of her contemporaries.
Recently too, we saw this charming beauty rocking the stage with her high notch glamour.
At the launch of Chetan Bhagat's '2 States' new book cover, Alia kept the temp soaring high in cool blue cape dress and a golden finger-clipping clutch.