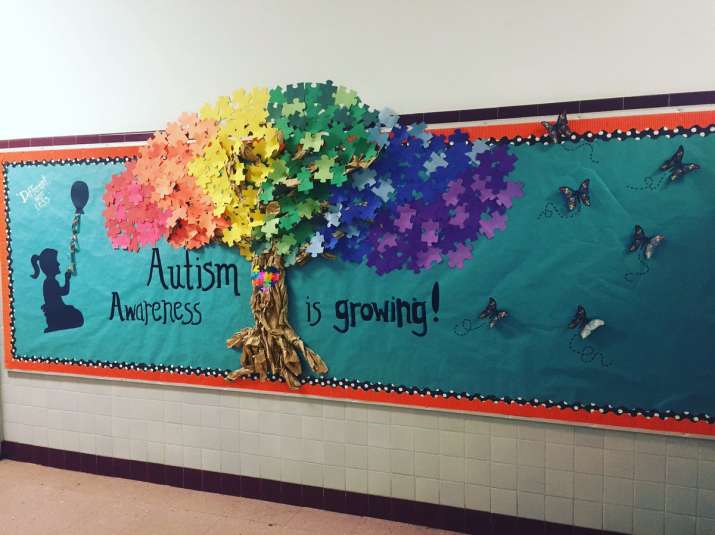 April 2 marks World Autism Awareness Day, which aims to bring attention to the difficulties faced by people with autism every day. It is a neurodevelopmental disorder which causes problems in communication and interaction, repetitive behaviours, difficulties in doing daily chores, etc. Remember Jhilmil from the movie Barfi played by Priyanka Chopra? The actress essayed the role of an autistic girl, who struggles to perform even routine tasks.
According to 2017 data from the World Health Organisation, one of 160 children is diagnosed with Autism Spectrum Disorder (ASD) globally. Symptoms of autism generally appear in the first two years of life. Kids with autism find it hard to adjust to any kind of unfamiliarity. They are socially anxious, very sensitive and interact less.
This year on World Autism Awareness Day, the world will turn blue under the campaign 'Light it up blue'. People are putting posts on social media using the hashtag #LightItUpBlue. Last year, Niagara Falls, United Nations, Empire State Building, White House and Qutab Minar turned blue to express their solidarity.
Don't forget to wear blue on April 2! #LightItUpBlue 💙 pic.twitter.com/OXJWYSTIQ0

— Jay Boyter (@JayBoyter) March 31, 2018
Be like @BillNye the Science Guy and wear blue on April 2 for World Autism Awareness Day and take a selfie with our #LightItUpBlue sign! Print yours here: https://t.co/tMtutrDnrr pic.twitter.com/e2ZCeGvEp2

— Autism Speaks (@autismspeaks) March 31, 2018
World Autism Awareness Day is just around the corner and we are glad to show our support. #LightItUpBlue pic.twitter.com/ssScVSXI1w

— Bank of Maldives (@bankofmaldives) April 1, 2018
Autism is referred to as a 'spectrum' disorder because there is a wide difference in severity of symptoms. It is a lifelong disorder but treatment can improve a person's skills. There is no single best treatment for ASD, however, consultation with doctors and healthcare professionals can bring a drastic change. Social services programs, behavioural, psychological and educational therapy can also help a lot.
Above all, creating a happy environment is important for the learning process of an autistic child. Because all they need is love and care!
For all latest news, keep checking our Facebook page