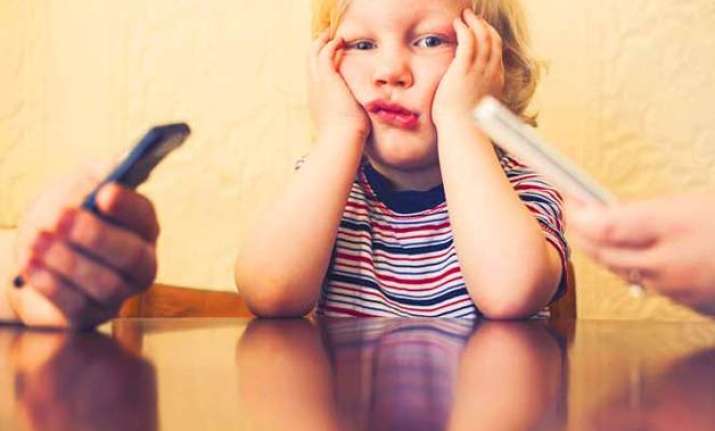 New York: If you are the one who is unable to keep off the phone even at the dinner table? In that case, your kids may not be happy with you at all, a new study has found. 
US researchers surveyed 249 families with children between the ages of 10 to 17 about how technology use was restricted in their households.
The researchers noted that there have been similar hurdles in the past, as families grew accustomed to new technologies such as radio, television and video games in the household.
However, the rapid evolution of technology in the past decades, along with the advent of the internet has created a wide gap between relationships, especially between parents and their children.
"This challenge is exacerbated by the fact that parents themselves may be struggling to set and abide by the rules they set for themselves for technology use," the authors pointed out.
The study states that as technology has become pervasive in children's lives, establishing and enforcing rules has become increasingly challenging for parents.
The principal concern, among both children and parents, was paying attention to those around you instead of technology.
The findings showed that 92 percent of children feel that their parents need to show more interest while talking to them.
The children desire that their parents should not post anything online about them, without their prior permission.
"Many children said they found that content embarrassing and felt frustrated when their parents continued to do it."
The kids do not want to see their parents spending all their time on the computer, tablet or smartphone rather they want the parents to establish technology-related rules.
An apparent fear for safety among children was also highlighted, as they asked parents to stop texting while they were driving or at a traffic light. 
(With IANS inputs)