Follow us on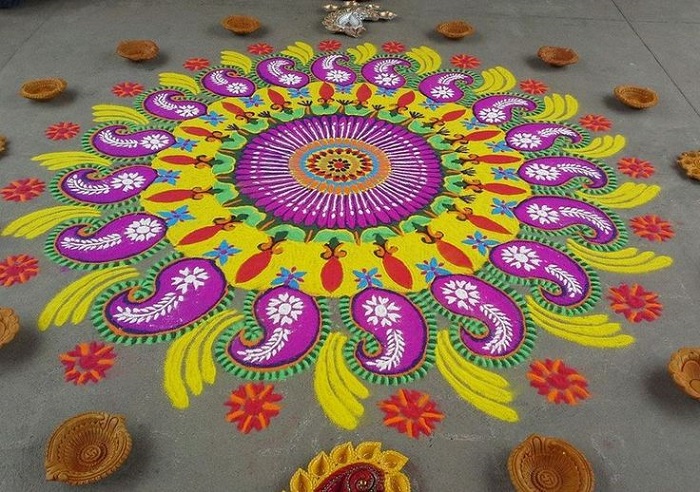 Diwali is round the corner and we can feel the festivity in air and the festival of light has begun. Diwali falls on the 15th day of Hindu month of Kartik. With time, the way of Diwali celebration has changed- Diya and lamps got replaced by Colourful bulbs and sugar toys got extinct from Puja Thalis. But one thing that still holds significance in the festival of light is Rangoli. The art of Rangoli is age-old and has religious importance. It is basically colourful designs that are made on the floor of the house with help of different materials. The designs passed on from one generation to another with bit of alteration.
Diwali 2017: Beautiful Rangoli designs
The word Rangoli is derived from Sanskrit word Rangavalli and is known by different names across the country. In West Bengal, it is known as Alpona, whereas in Orissa it is called Ossa. In Tamil Nadu, it is known as Kolam and in Andhra Pradesh and Maharashtra it is called Muggu and Sanskar Bharti respectively. People usually make it at the entrance of house and temple or balconies and courtyard.
Rangoli can be made using myriad materials such as Rangoli powder, coloured sand, rice powder, diyas, flowers, etc. It is usually made to please Goddess Lakshmi who showers her devotees with good fortune, prosperity and wealth. Rangoli represents our culture. While in North, Rangoli is made during Diwali, in South it is made during Onam and Pongal.
There are plethora of designs available on social media. From traditional to trendy one, you can pick any of them. If you don't have enough patience to make complex designs, so for the simple one. From Hindu deities to geometric patterns and floral designs, you just have to be creative and play with ideas during making rangoli.While sand or rice flour rangolis can be really messy, flower rangolis are comparatively easy and elegant.
Here are some latest Rangoli designs you can take inspiration from this Diwali: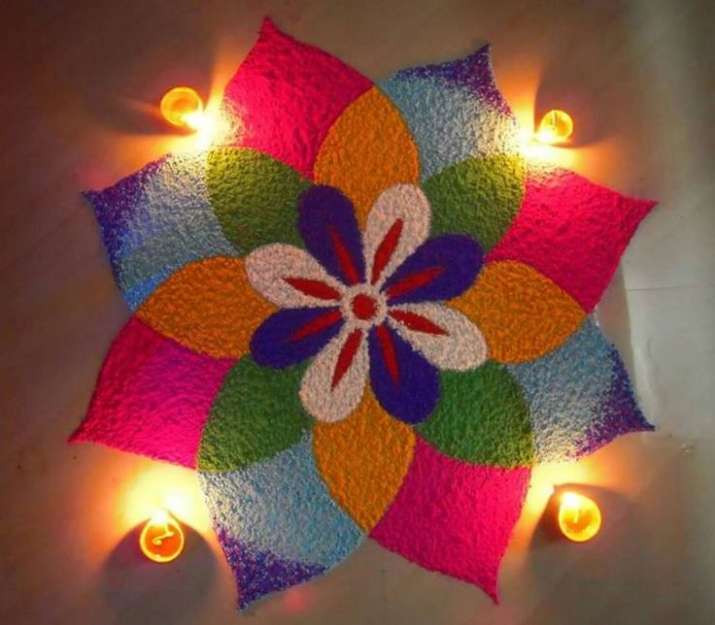 Rangoli Designs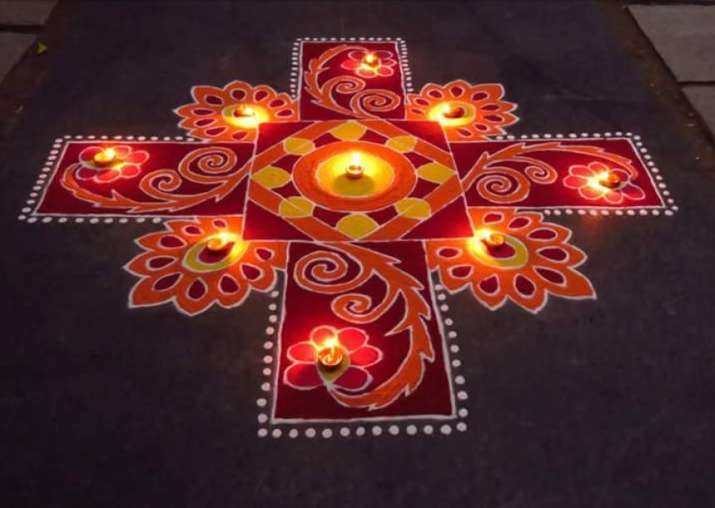 Rangoli Designs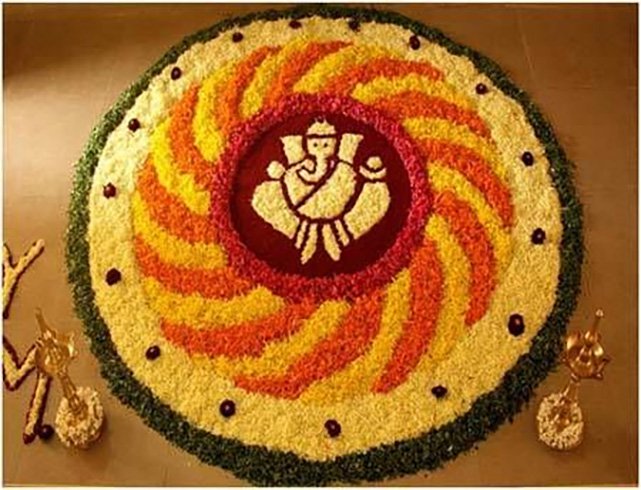 Rangoli Designs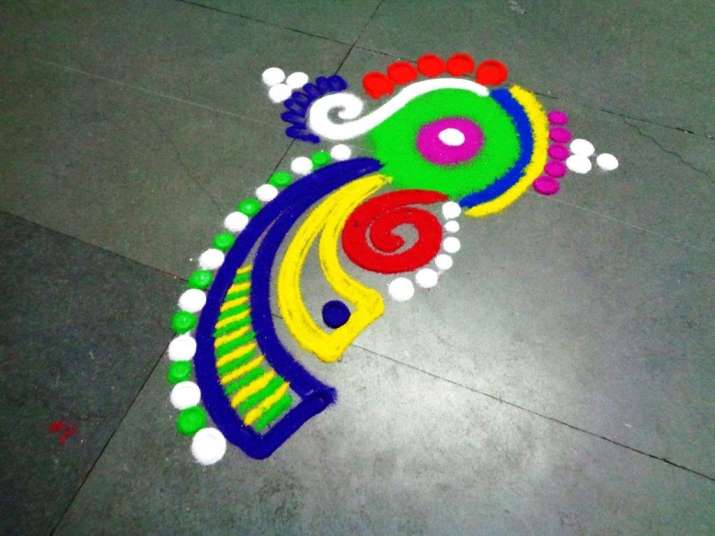 Rangoli Designs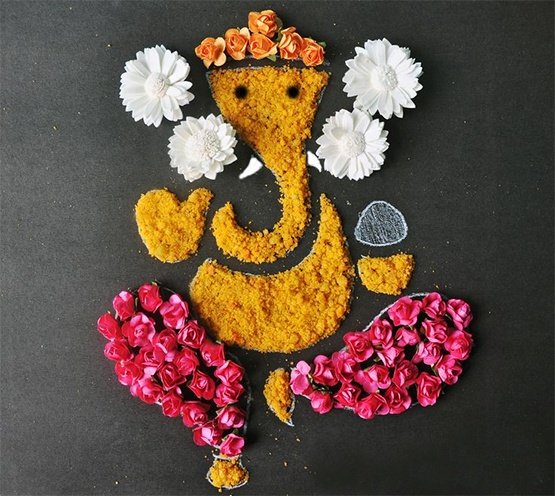 Ganesha rangoli design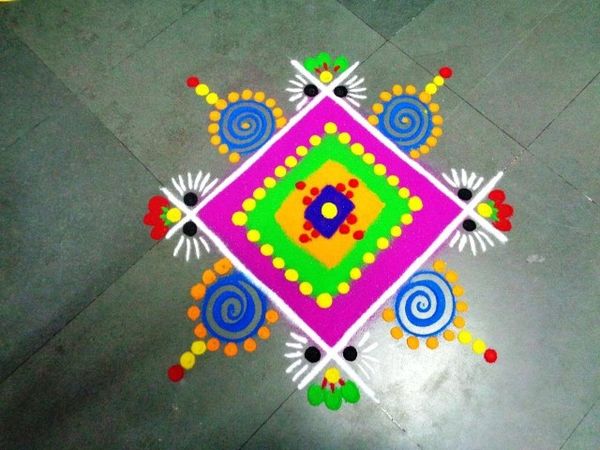 Rangoli Designs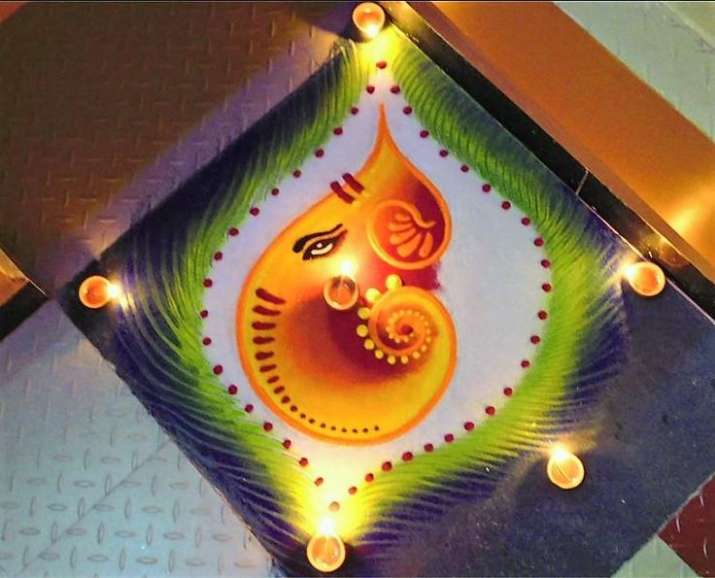 Rangoli Designs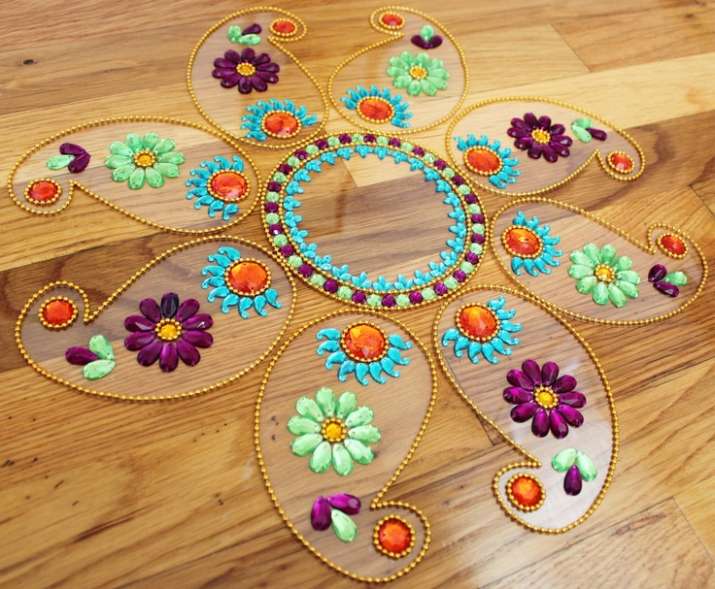 Rangoli Designs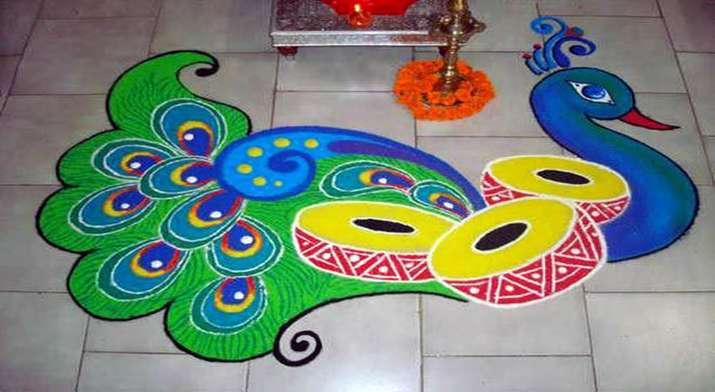 Rangoli Designs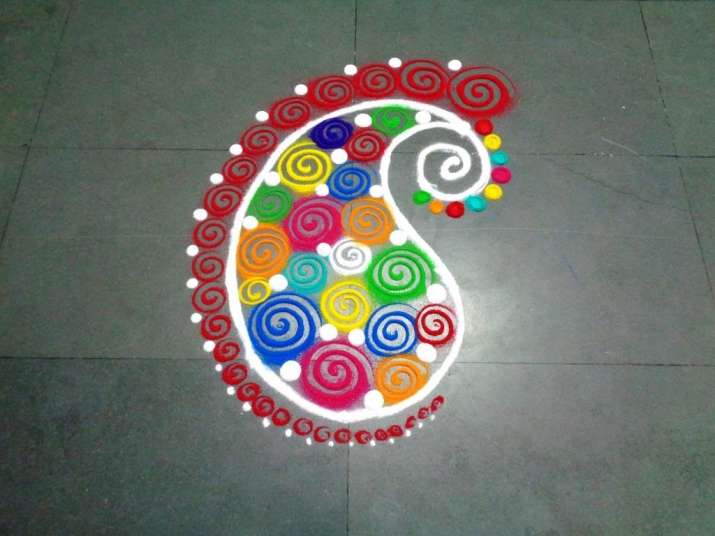 Rangoli Designs. Happy Diwali 2017, Diwali 2017
Also read: Happy Diwali 2017: Wishes, Images, SMS, WhatsApp and Facebook Messages, Status, Greetings for Diwali