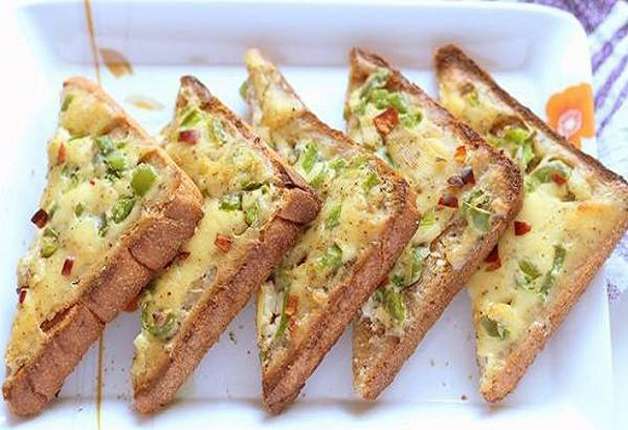 New Delhi: To celebrate Ramadan with prosperity and love, Muslims fasts whole day. In the holy month of Ramadan, Suhoor is the time before sunrise when Muslims eat the first meal of the day. After Suhoor, they refrain from drinking water and eating till the sun sets, only to break the fast with the meal Iftar.
 
According to Islamic culture, Suhoor is recognized as the time of refreshment and purity. It is said that one sets aside all the faults of their past days and begin the new day with hopes. According to Prophet Muhammad, suhoor is a blessing for all Muslims before commencing their fasts.
 
During this holy month, we bring to you an easy, delicious recipe of Rava Sandwich which will bring delight to the beginning of your day.
 
 
Ingredients:
 
4 Bread Slice, 1/2 Cup curd, 1/2 Cup suji/rava, 1 small onions, 1 small tomato, 1/2 capsicum, 2 Green Chillies, Salt to taste, 1/2 tbsp Garlic Powder, Butter/Oil
 
Procedure:
 
1. Finely chop all the vegetables.
2. Take a bowl, add curd, chopped vegetables, salt to taste and garlic powder. Mix it well to make a spreadable mixture on bread but remember to not use water in it.
3. Take all the slices of bread and spread the mixture on it gently.
4. Heat a tawa and put butter or ghee on it.
5. Place the plain side of bread first and wait until it converts in golden brown. 
6. Flap the other side of the bread and toast it for 2-3 mins.
 
Eat these and yummy Rava Sandwiches with a cup of coffee.